Text "BOSTON" to 411669 for text alerts and to be the first to hear about new products and more!
ADULT-USE ORDERING INSTRUCTIONS – Menu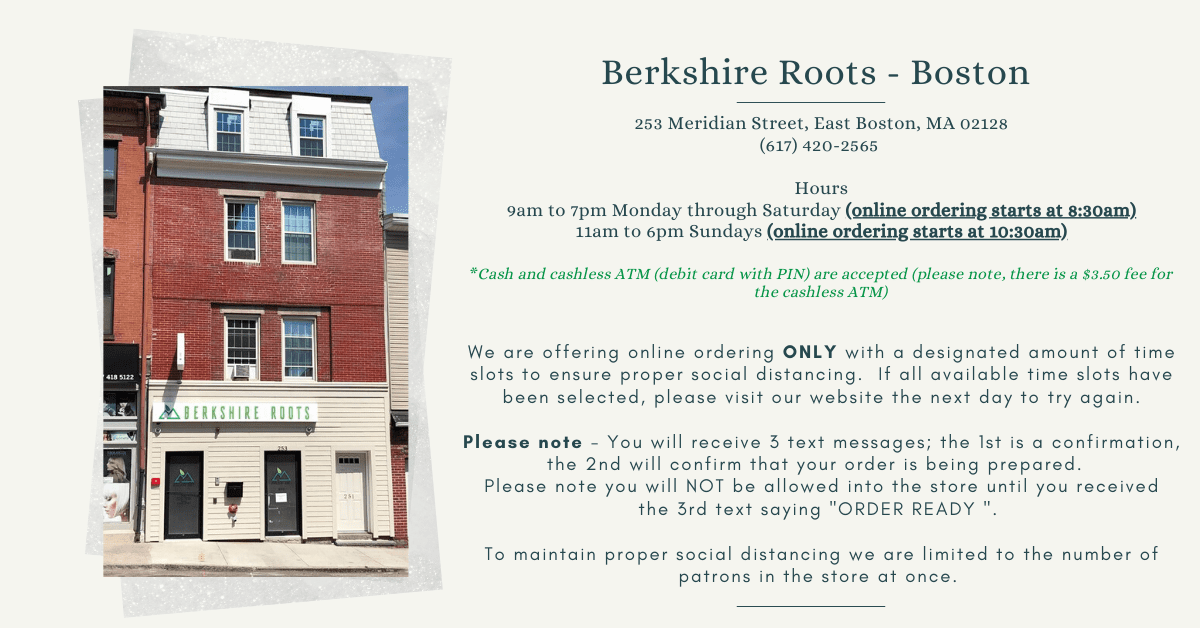 Boston Adult-use Menu Below
Online orders begin 1/2 hour prior to opening. Limited time slots available.
Accumulative Flower Pricing: 1/8 oz: $50   1/4 oz: $95   1/2 oz: $185   1 oz: $340
~Accumulative Pricing on Berkshire Roots Branded Flower Only~
(accumulative discounts will be applied at pickup)
Signup For Our Free Weekly email eNewsletter!
Get the latest in news, updates, recipes and more