Learn more about Zip Run!
Boston delivery coming soon!
We are thrilled to work alongside the Zip Run team to offer delivery to our guests in and around the Boston area.
Please pre-register on Zip Run, you will set up a profile for delivery. When the program launches you will be the first to know and receive special information.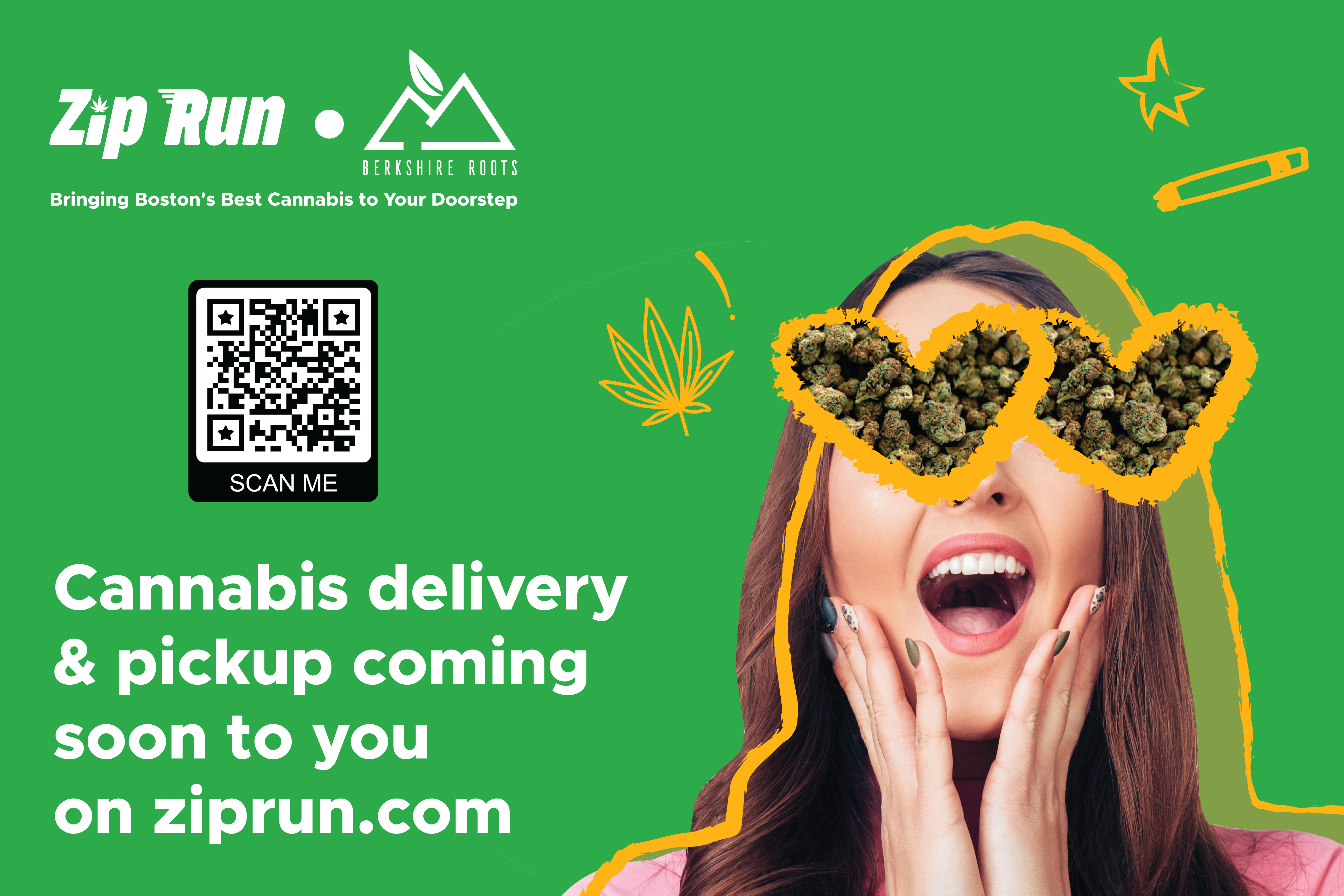 Have you heard?
Delivery is coming and we are excited to launch this offering with the amazing Zip Run team.
Pre-register here to set up a profile and get ready for the launch.
Make sure to subscribe to our emails to hear about the latest!
We offer a wide range of unique Berkshire Roots products that we make right in our own labs and bakery, each containing cannabis ingredients extracted from our own plants, and then hand-crafted into a variety of edibles, tinctures, topicals and concentrates.
We also carefully curate cannabis products from our partners across the state, ensuring a wide selection and variety at both locations.