We're following in the footsteps of thousands of newcomers to East Boston in the past 300 years. #eastie2020
Beginning in the spring of 2020, Berkshire Roots will be bringing our award-winning dispensary and cannabis product line up to the city of Boston.
We hope you're as excited as we are.
Y para nuestros amigos latinos:
A partir de la primavera de 2020, Berkshire Roots llevará nuestro galardonado dispensario y nuestra línea de productos de cannabis a Boston.
Esperamos que estés tan emocionado como nosotros.
Serving Adult Use customers, we will be located at 253 Meridian Street, East Boston. Just mintues walk from the Maverick Square T stop on the Blue line, Berkshire Roots is opening up in a lovely little neighborhood that we're glad to be becoming a part of.
In the meantime, check out our Pittsfield location menu for what you can expect to find in Boston some day soon.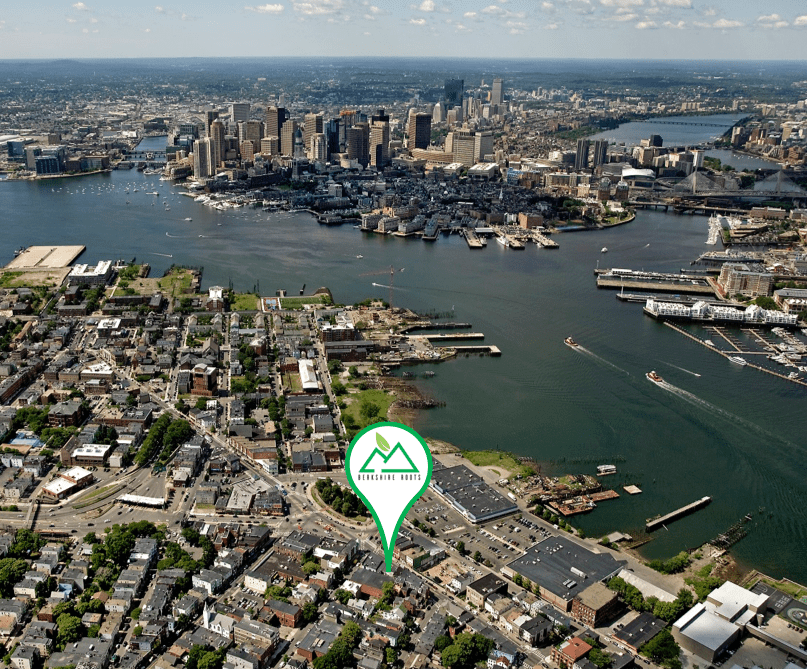 Sign up For News and Alerts for our East Boston 2020 opening: