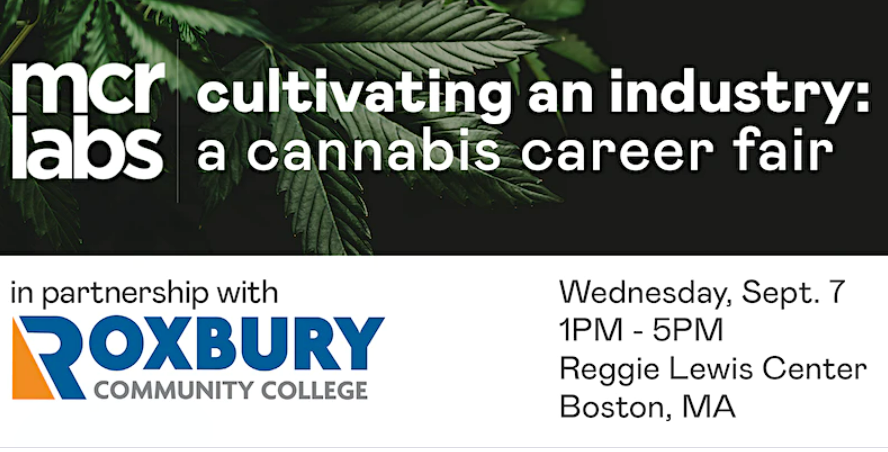 Berkshire Roots will be at the Cultivating an Industry – A Cannabis Career Fair presented by MCR Labs!
"Join MCR Labs & Roxbury Community College on Wednesday, Sept 7th for a cannabis career fair aimed at connecting aspiring candidates directly with hiring companies and showcasing the employment opportunities in Boston and the surrounding areas.
The event will take place at the Reggie Lewis Center at RCC on September 7th from 1:00-5:00pm. Participation is completely free.
Participating Companies:
Mayflower Medicinals
Cannatech Medicinals
The Heritage Club
Redi
Berkshire Roots
Garden Remedies
Greatest Hits Cannabis Co
EzHire Cannabis
Rooted In Roxbury
AYR
Low Key Dispensary
Frozen 4 Corp, dba South Shore Buds/Bud Bus
Mass CultivatED
Seed
Big Hope Project
EON
MRCC
MCR Labs
Roxbury Community College
& more to come"