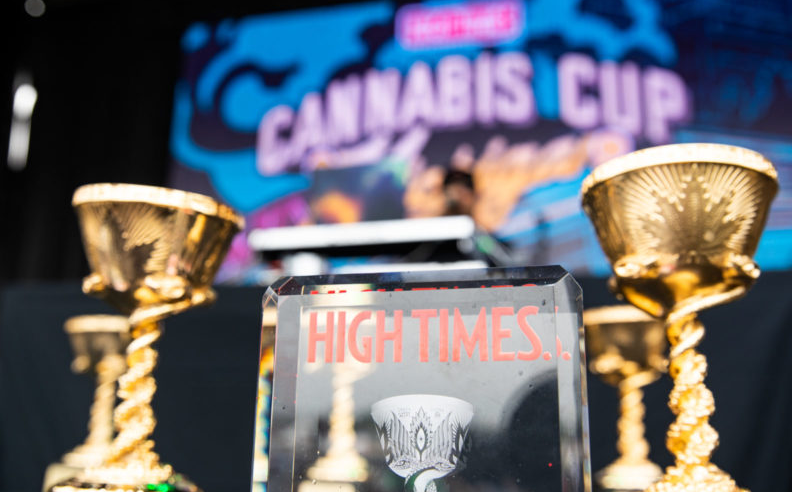 High Times Cannabis Cup 2021
The Winners of The Cannabis Cup Massachusetts: People's Choice Edition 2021. – Oct. 23, 2021 – We are so happy to have participated and been awarded a High Times Cannabis Cup: People's Choice Edition! We pride ourselves on being locally owned and grown.
• 3rd Place Sativa Flower - Orange Chemeleon
• 3rd place Edible Fruity Non-gummies - White Peach Roots Fruits Pâte de Fruit
• 5th Place Concentrates - Zombie Virus Crumble
The cannabis cup is virtual this year—virtually awesome, that is, with our People's Choice Edition making it possible to judge safely from the comfort of your home. Here are the well-deserved winners of the Cannabis Cup Massachusetts: People's Choice Edition 2021.
Thank you to all the judges who put their hearts and souls into judging the competition entries to help crown the best of Massachusetts! This is the first-ever High Times Cannabis Cup to be held in "The Bay State" of Massachusetts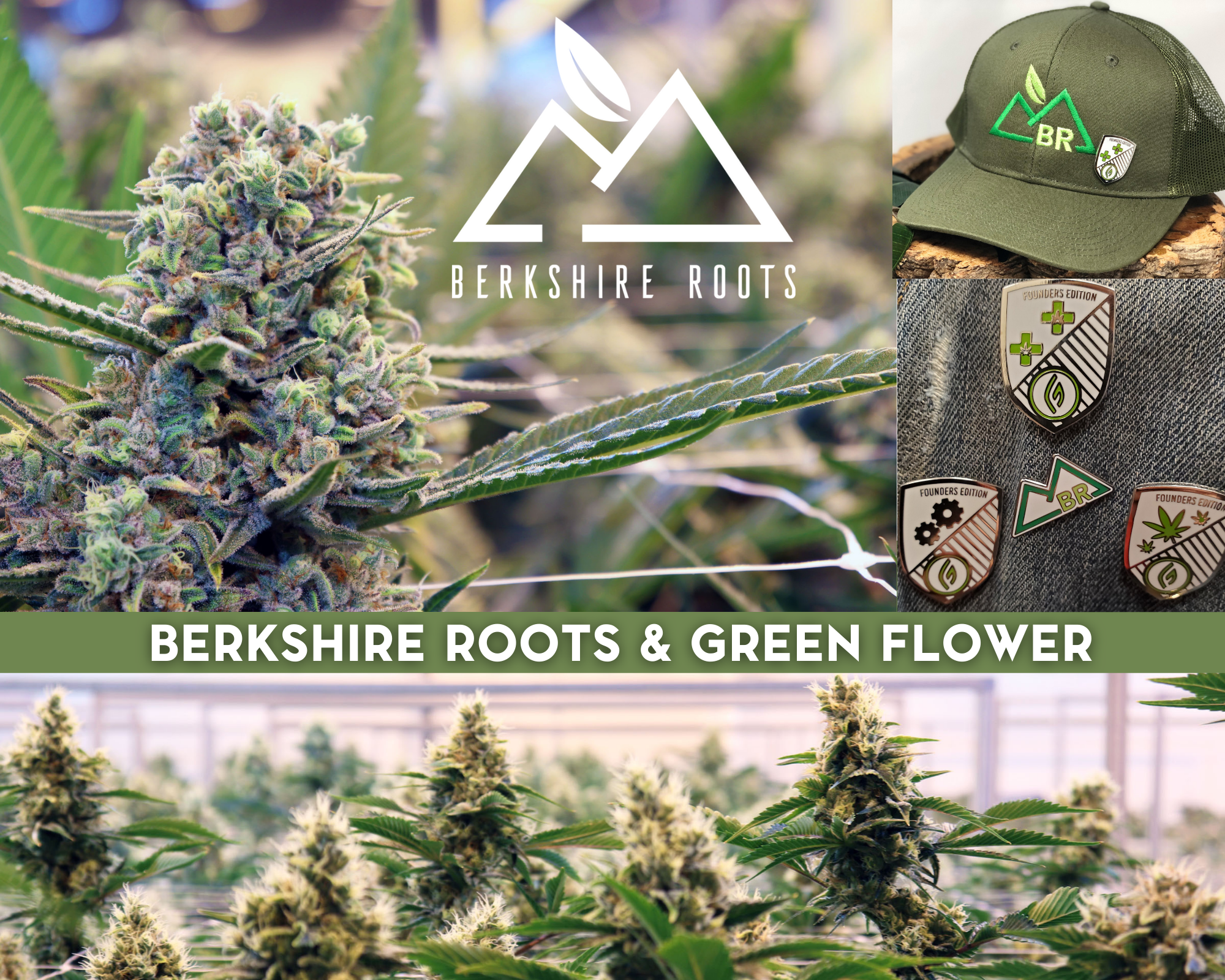 Berkshire Roots & Green Flower Announce Partnership, Largest on the East + BR CEO Joins GF Steering Committee
We are excited to finally share our partnership with Green Flower!
Berkshire Roots prides itself on its highly rated staff education and built our internal program to ensure our teams have access to the most comprehensive learning. We then worked with Green Flower to place some of our customized learnings, onto their LMS program, coupled with over 600 hundred hours of a unique network of subject matter experts, content, testing, and more.
Our teams have been working together for months and recently James Winokur, our CEO joined a newly formed Steering Committee fo
r GF Institute. GF Institute is a standardization program that aims to provide everyone with a baseline of knowledge as well as the opportunity to expand upon and continue knowledge-based interactive learning about cannabis. 
Please see the attached release -here is a link to the GF
press release

 
as well.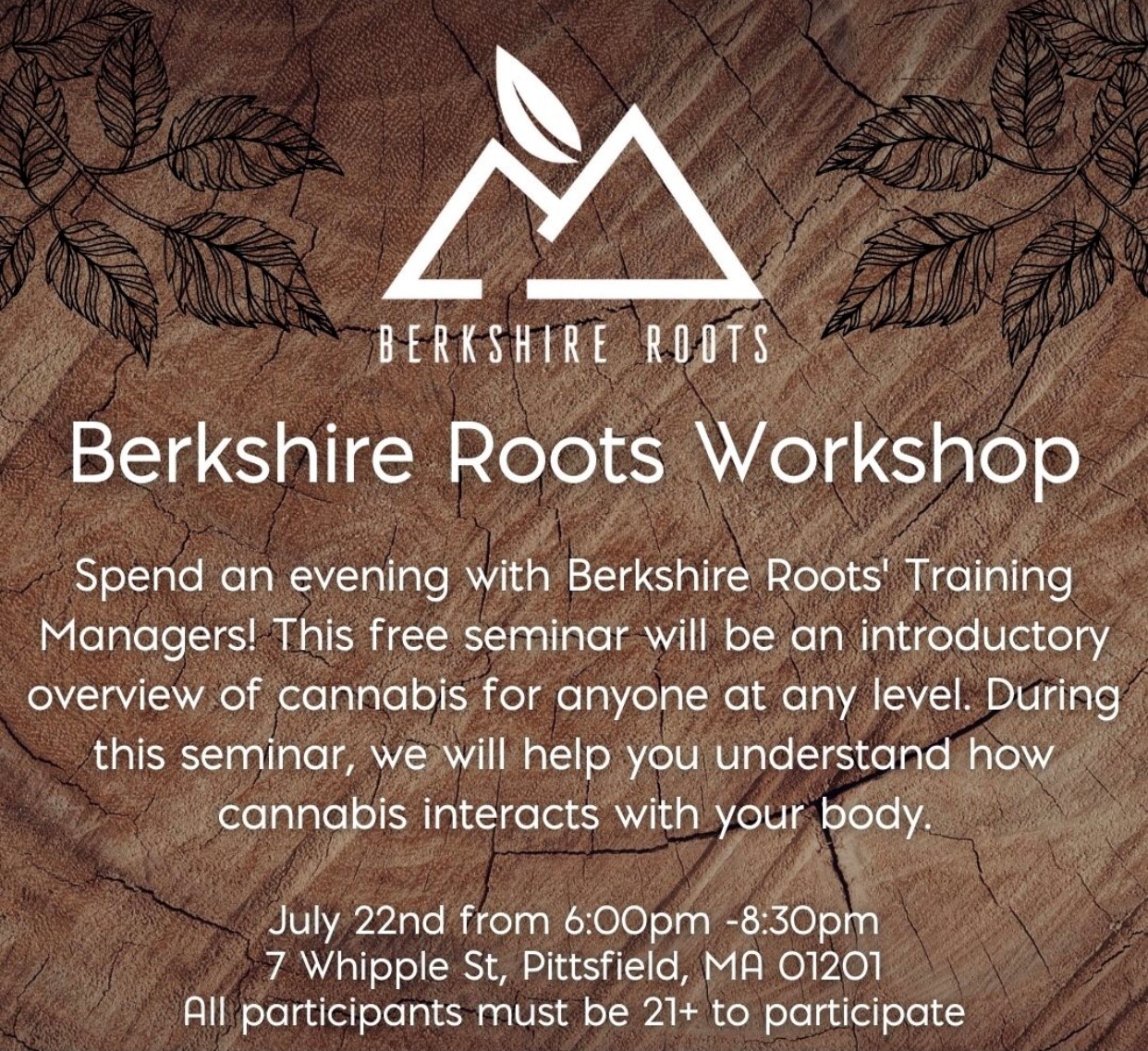 This Educational Seminar series is open to the public (21+) and staff members who are interested in learning different aspects of the cannabis industry. Seminars will cover topics relating to the various departments in the cannabis sector.   
Spend an evening with Berkshire Roots Training Managers to expand your cannabis knowledge. This kick-off seminar will be an introductory overview of cannabis for everyone at any point in their cannabis journey. During this seminar will help you understand how cannabis interacts with your body. We will also be live streaming this event and will be available on our YouTube channel: BerkshireRootsMA 
7.22 Kick-Off Seminar: Intro to Cannabis  
Topics covered: Classification, Cannabinoids, Terpenes, Entourage Effect, Intro to Endocannabinoid System, and Consumption Methods. 
To register for this event, please click this link: Introduction to Cannabis - Pittsfield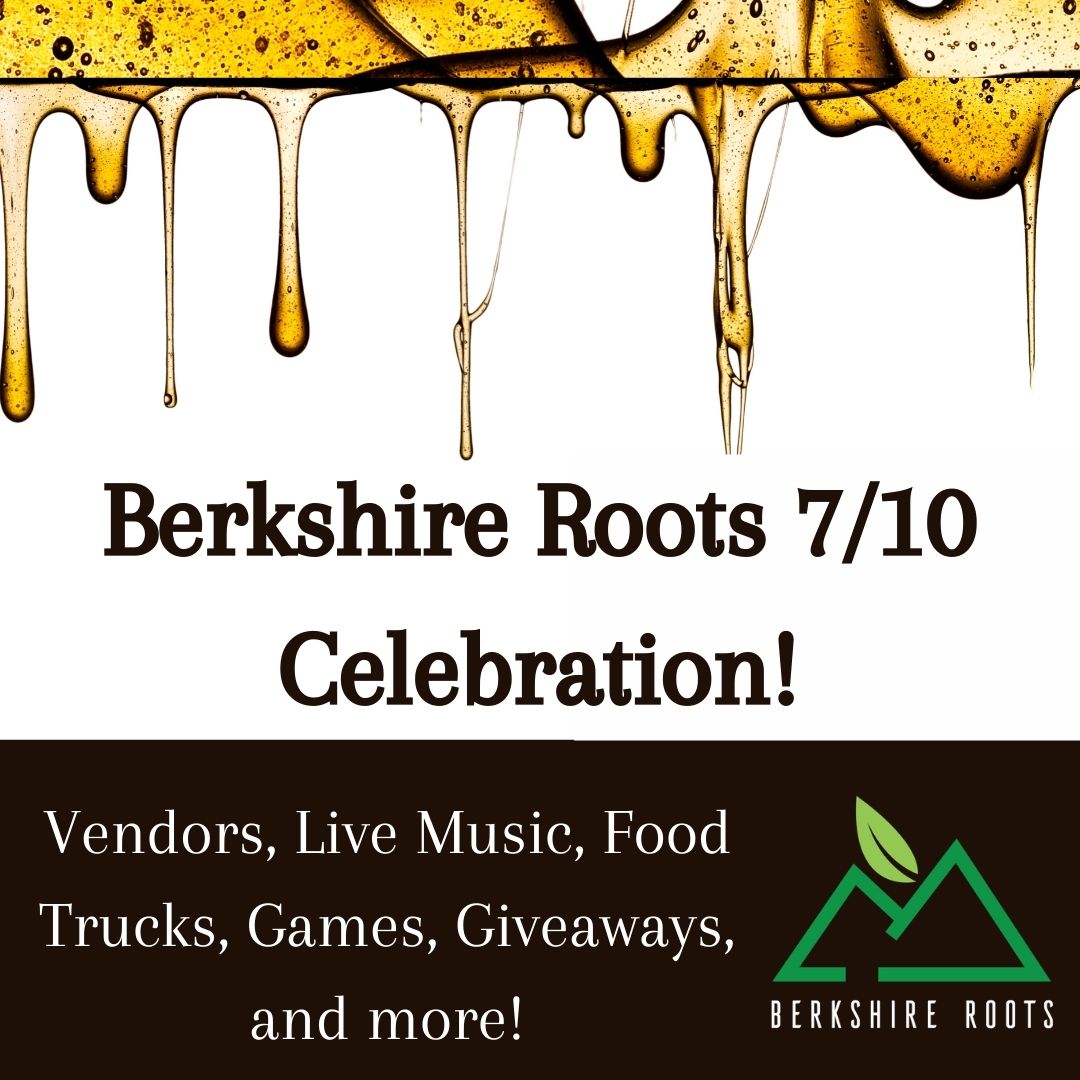 New Berkshire Roots Products Dropping for 7/10 - get on the VIP emails to hear more!
Saturday 710 Celebration!
When: July 10th, 2021 
Where: 501 Dalton Ave, Pittsfield, MA 01201 
Remember 21+ valid ID only 
Vendors, Music, Food Trucks, Games, Giveaways, and more! 
Celebrate OIL Day in East Boston: 
Meet the Maker - Berkshire Roots Booth.

Meet our Lab Director, Cayla! Cayla will be at Berkshire Roots East Boston answering any questions and talking about our NEW lab in Pittsfield! 

 

Berkshire Roots products plus more from our product partners! 

Special Sweepstakes!
Be sure to check the menu throughout the week for new product drops for 7/10!  Pre-orders encouraged, chat live with our team if you have any questions.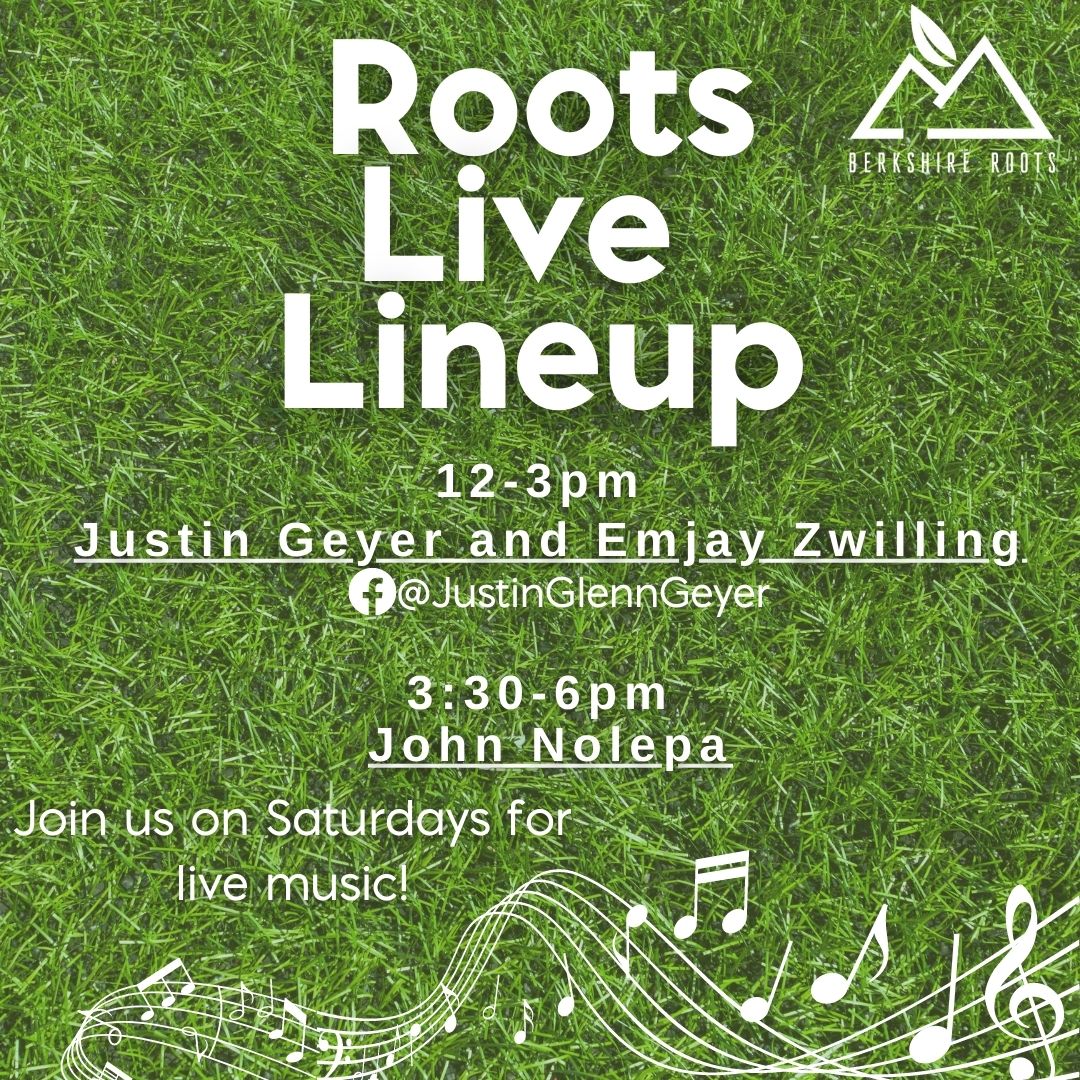 Join us and Jam.
We will have live music for your pleasure when you visit and pick up your cannabis provisions this Saturday.
Saturday, July 17, 2021
3:30-6:00 pm

 John Nolepa
Memorial Day
Berkshire Live Music
This Monday, we wanted to bring some live Music back into the Mix. Join us!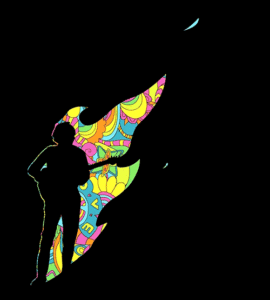 With Memorial Day this weekend - we first want to offer our gratitude, honor, and remembrance to all those who have and currently serve our country.  Thank you.
We offer free consultations if you are curious about learning more about cannabis for medicinal purposes. Several Doctor recommendation centers are offer discounted certification for veterans.
We also offer a discount to all Veterans - learn more about our patient programs offered.
This weekend kicks off the start of summer and we want to remind all to be kind. Be safe. Be Berkshire.
We will have live music for your pleasure when you visit and pick up your cannabis provisions.
Monday, June 31st 
420: The Holiday so nice, Berkshire Roots will celebrate it twice
County's 1st dispensary hosts special events April 20,24 with new strains, new products, food, music, giveaways, and a Jerry Carcia line of cannabis.
By Noah Hoffenberg | Eagle Content Editor | April 17th, 2021
PITTSFIELD — 420.
Isn't that the ideal temperature for smoking cannabis?
Or is it a hidden meaning in a classic Bob Dylan song?...
For cannabis aficionados, the allure of any dispensary always will be the release of new products. For 420, Berkshire Roots will unveil a half dozen newly minted products, including Ensemble Oil — an edible full-extract cannabis oil that uses the whole plant as its base, also known as full-spectrum; a line of in-house, strain-specific kief; and three new cannabis Berkshire Roots grown strains, including Great White Shark, an indica-dominant flower. The dispensary is also adding the Garcia Hand-Picked line of cannabis products to the menu, which is sourced in Massachusetts.
Read the article in it's entirety by clicking here.
4.20 & 4.24 Join Us - Scroll for more info.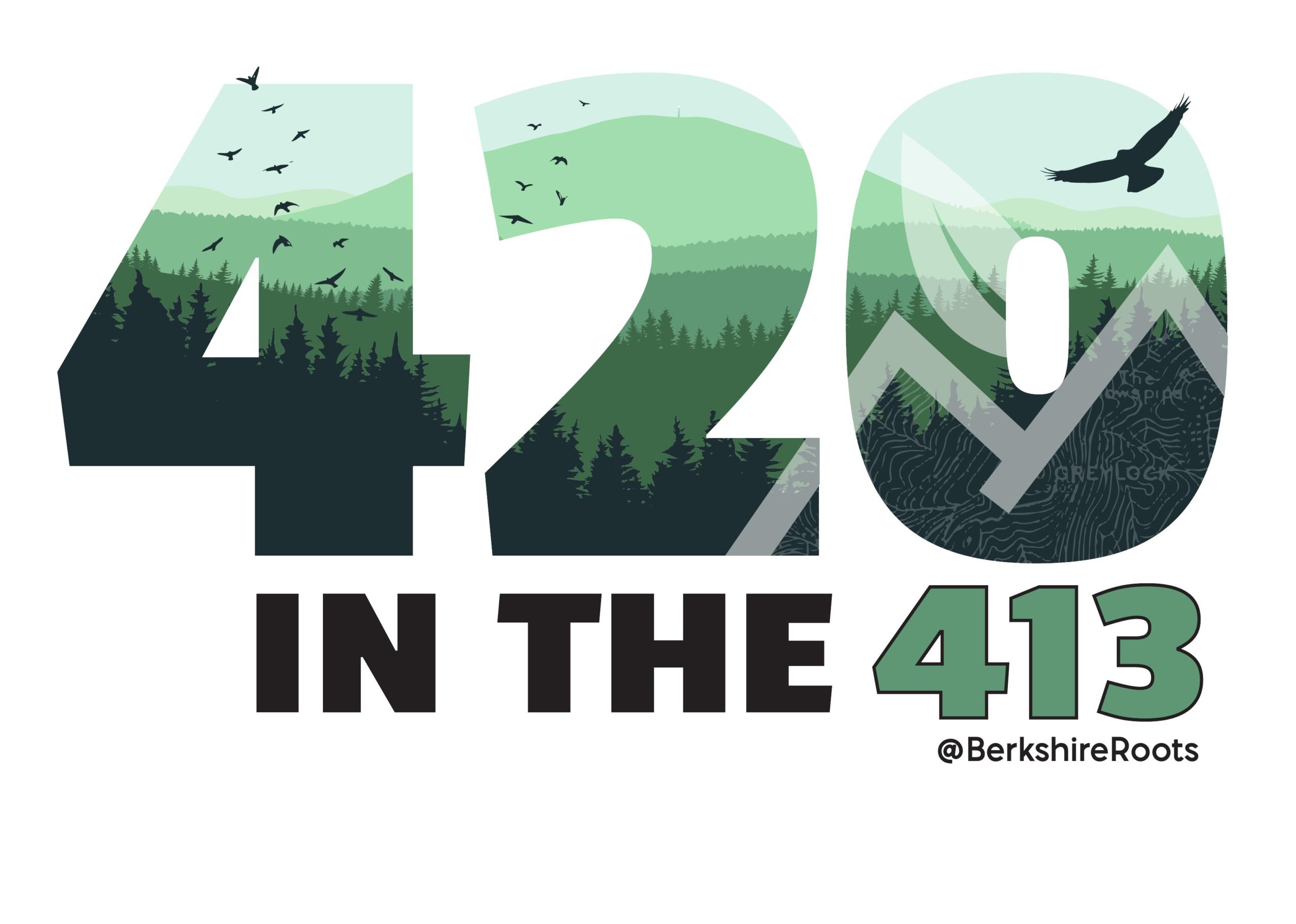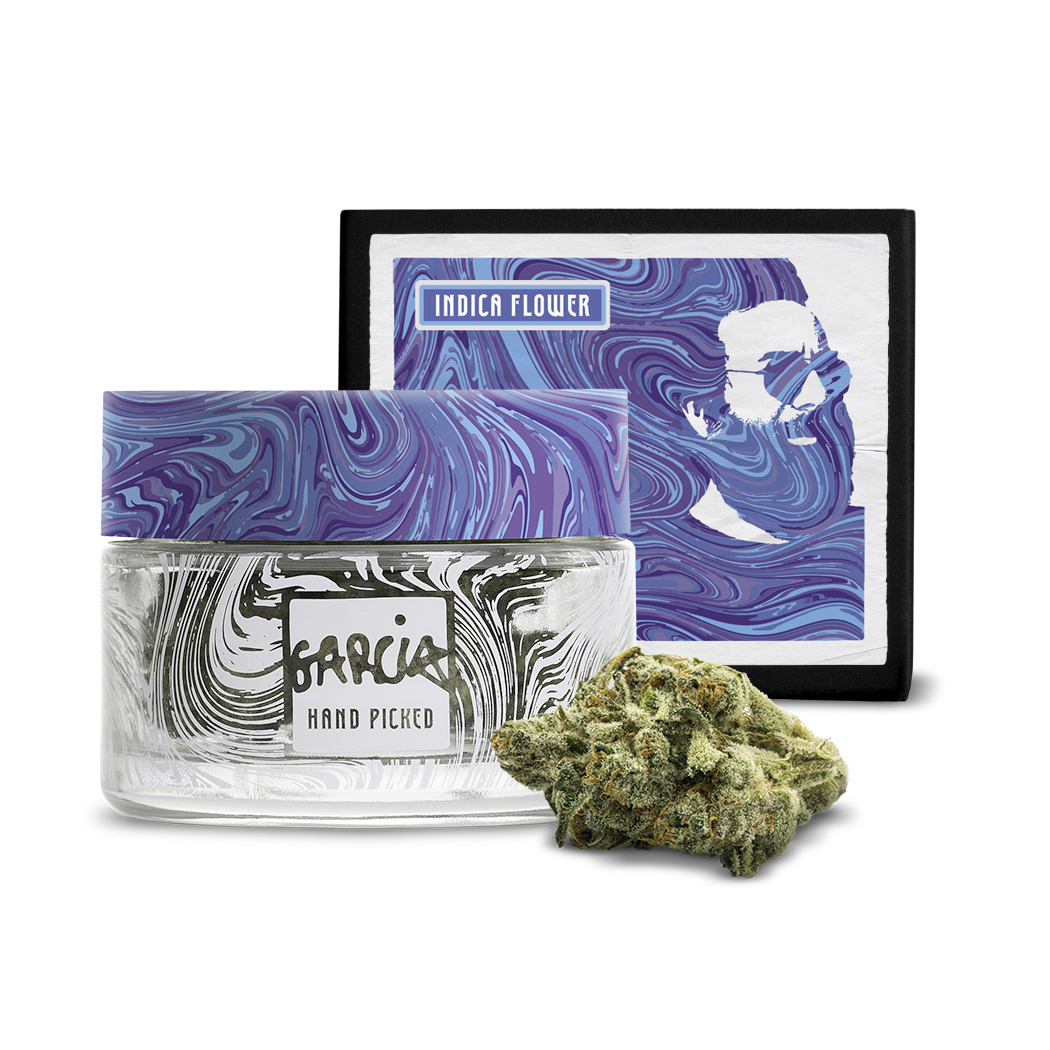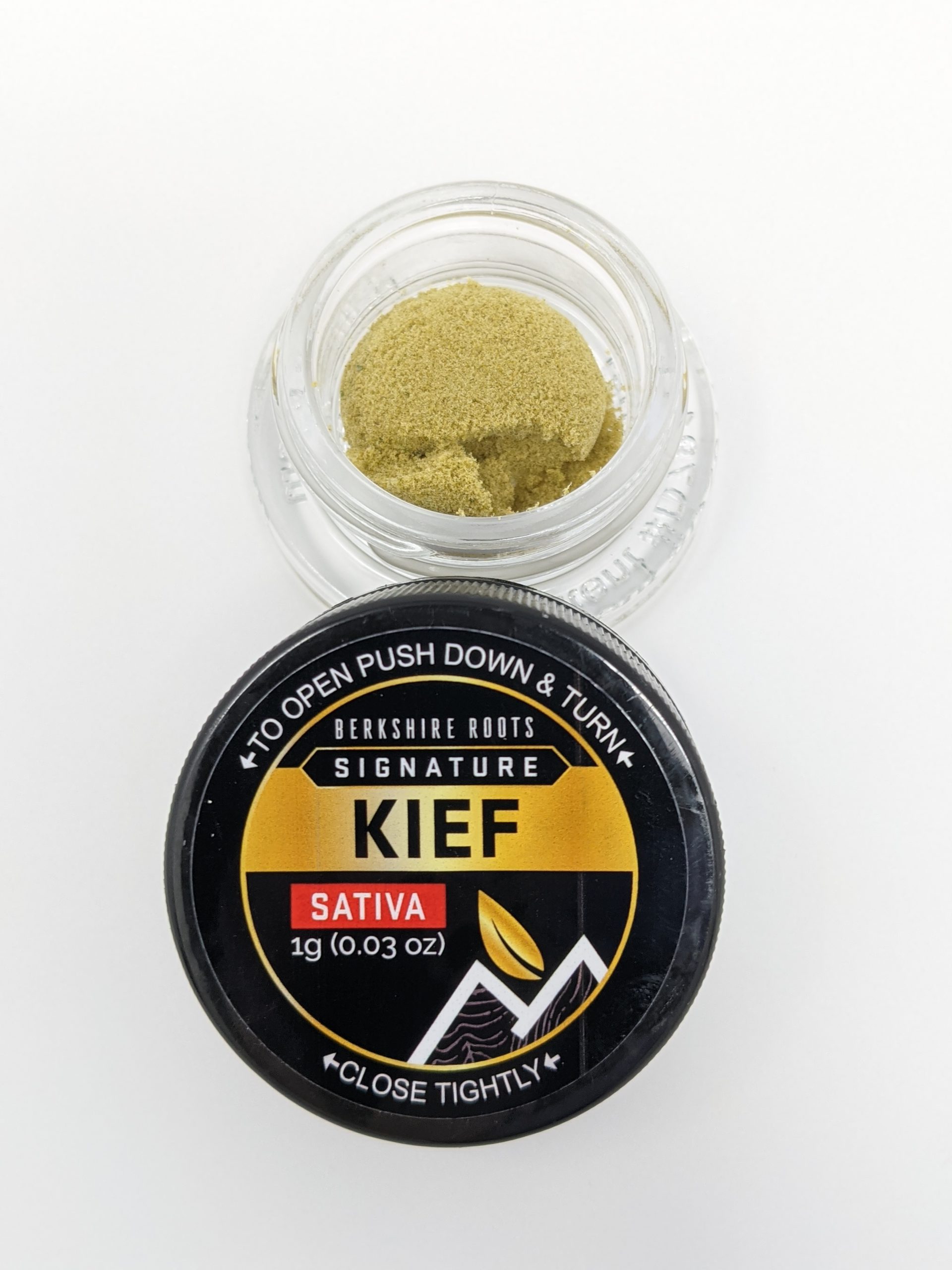 Roots 420 in the Berkshires
PITTSFIELD, Mass. – April Activities - Cannabis week is here! Berkshire Roots will be celebrating 420 early.
6 Brand New Berkshire Roots Product Dropped for 4/20 and we are keeping the celebration alive!
if you missed out on Tuesday - stop by Pittsfield this Saturday
Remember  21+ valid ID only 
Berkshire Roots –Limited Edition Branded Merchandise produced by Pittsfield's own 

Elegant Stitches

 

 

Soma Aroma's Candle Collaboration with BR – a limited line of Branded Candles available in 6 scents. Hand-poured in Pittsfield by 

Soma's Aromas

 women-owned soy and therapeutic grade candles

 
 Welcome Bertha the touring air streamer and Hand-Picked, Garcia Brand Cannabis.  
4.24 - Open at 9 am for patients only!
Meet the Maker - B

erkshire Roots 

Booth

 

Meet our cultivation, cure, and packaging teams.

Have questions or want to learn more

about working at BR.

Med

-

well

 - 

Doctor 

recommendation

 booth to answer questions

 

LIVE Music 9 am Melissa Brinton & Elaine Morel a BR team member!
Fernway Vapor - Product Partner

Ozzie Steak & Eggs 

Food Truck

 (noon – 3 

ish

)

Barrington Stage noon-2 pm 

Hand-Picked Garcia Project - Bertha tye-dyed Air Streamer 1-6

 
Eastie:
Over 6 new Berkshire Roots branded products plus more from our partners!
$4.20 vouchers are good for a discount at our neighborhood restaurants, while supplies last!
Come by and check out our specials and check the menu throughout the week!
Pre-orders encouraged, chat live with our team if you have any questions.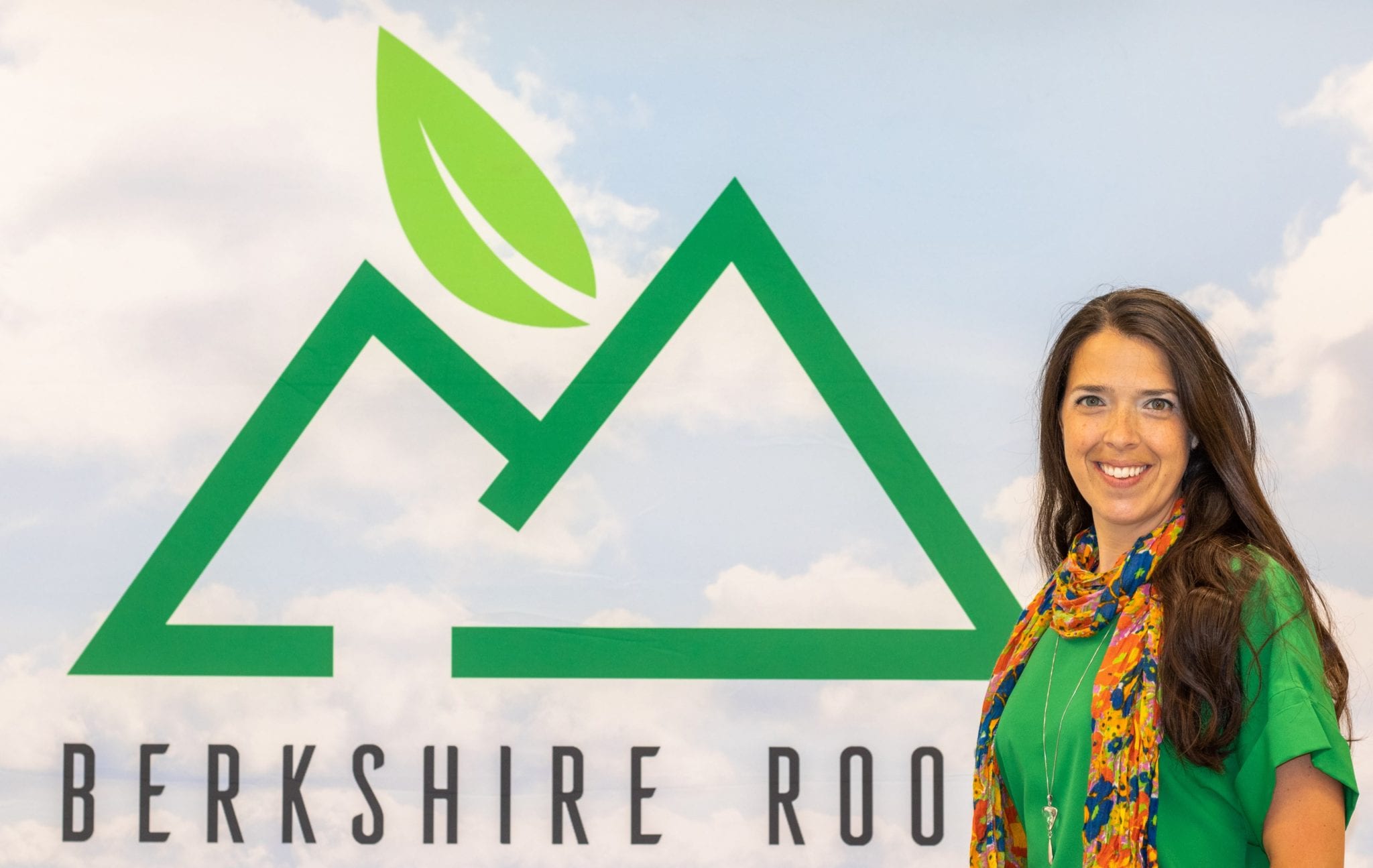 Sr Director of Marketing Joins Berkshire Roots Executive Team
PITTSFIELD, Mass. – Aug. 11, 2020 – PRLog – Holly Alberti has joined Berkshire Roots executive team as the Senior Director, Marketing. Holly brings an impressive 10 years of entrepreneurial and corporate experience in the cannabis industry across several states. Most recently, former Northeast Regional Director of Marketing & Sales at iAnthus Capital, establishing the marketing dept. and assisting in the National Retail brand launch, "Be." including opening the 1st Staten Island location. Prior, Holly worked with "Harborside", Oakland, California's leading cannabis dispensary, founded by industry icon Steve DeAngelo. At Harborside, she worked alongside Steve, focused on customer experience, retail flow, onsite consumption as well as orchestrating the 2018 "first-day" event ushering in Adult-Use sales in CA.
Click here to continue reading.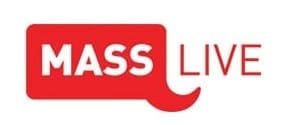 Berkshire Roots opens as Boston's second recreational marijuana shop
Berkshire Roots has opened a retail marijuana shop at 253 Meridian St. in East Boston.
By Melissa Hanson | mhanson@masslive.com | July 29th, 2020
Berkshire Roots has opened for recreational marijuana sales in East Boston, becoming the city's second adult-use store and the first in the neighborhood. Opening during the coronavirus pandemic, Berkshire Roots said a face covering or mask is required to enter the shop. Social distancing guidelines are in place inside the location and on the sidewalk, and the store is adhering to cleaning protocols required by the state, the news release said.
Berkshire Roots is headquartered in Pittsfield with a retail store and cultivation facility. There, Berkshire Roots produces branded products including flower, edibles, topicals, tinctures, capsules, concentrates and vape cartridges. The company also works with Massachusetts wholesale partners.

East Boston: Abre un nuevo dispensario de marihuana
Berkshire Roots ha recibido un buen número de clientes desde que abrió, el 9 de julio
Sofia Hernandez Carrillo Mon. 7.27.2020
El CEO de este negocio, James Winokur, habló con El Planeta sobre cómo ha sido su experiencia abriendo un dispensario en una comunidad donde todavía hay mucho estigma cuando se trata del consumo medicinal o recreativo del cannabis.
"Nuestros vecinos, que trabajan cerca de nosotros o con los que compartimos la misma calle, nos han recibido con los brazos abiertos y cuando se trata de la comunidad nos hemos sentido bienvenidos", dijo Winokur.
Alvarado dijo que ha sido en su gran mayoría un placer ver tanto apoyo que han recibido de los negocios cercanos a Berkshire Roots y de los latinos que se han vuelto clientes leales. Haz click aqui para seguir leyendo

Eastie's First Adult-use Marijuana Shop Opens
by John Lynds • July 21, 2020 •
On Monday, East Boston's first retail adult-use marijuana shop opened its doors on Meridian Street, and customers were already lining up to stock up on cannabis products.
"It's great. Now I don't have to go all the way to Brookline," said one resident who will remain nameless. "I ordered fast and easy on the website, and selected my time. Very clean and professional. Very much like going to a bank really. There's about half a dozen tellers in a small bank/office type setting."
Western Mass's Berkshire Roots, Inc.received its final license from the Cannabis Control Commission to open shop at 253 Meridian St. back in June. Click here to continue reading.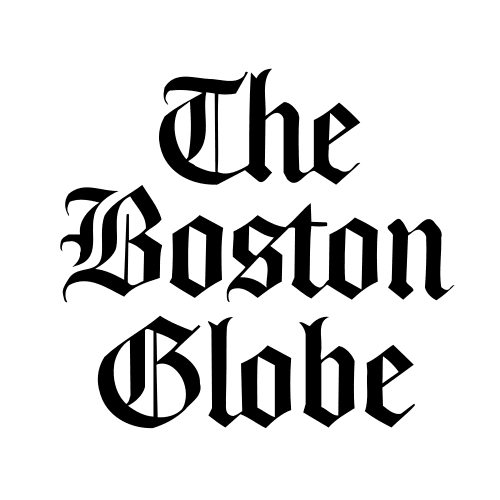 East Boston Marijuana Store, City's Second, Now Open
Berkshire Roots also operates a dispensary in Pittsfield
By Dan Adams Globe Staff, Updated July 20, 2020, 6:04 p.m
A long-planned marijuana store opened Monday in East Boston, becoming the second recreational cannabis retailer in the city.
Berkshire Roots, which also operates a dispensary in Pittsfield, quietly began operations at 253 Meridian St. around 11 a.m. – part of a "soft open" meant to ease the shop's systems and employees into action. Click here to continue reading.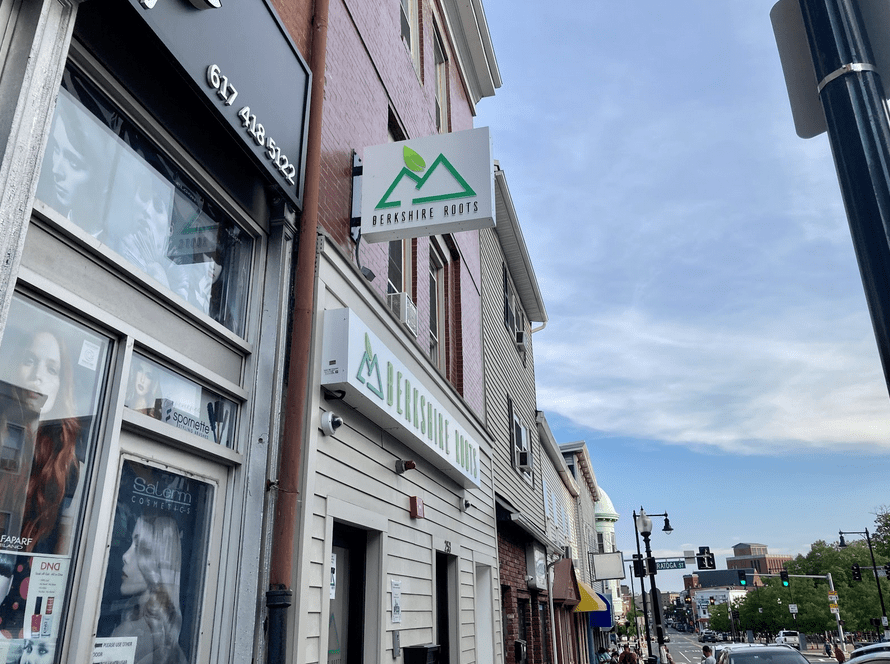 Berkshire Roots Opens Retail Cannabis Store in Boston
The First East Boston Adult-use Retail Location Approved by the Cannabis Control Commission
BOSTON, MA / PITTSFIELD, MA, July 20th, 2020– On Monday at 11 am Berkshire Roots, Inc., a Massachusetts-based cannabis cultivator and dispensary operator headquartered in Pittsfield MA opened for business as the first Adult-use location in East Boston.
The East Boston location at 253 Meridian Street will open with online orders and in-store pick-up service. All guests are requested to view the online menu, schedule a pickup time prior to visiting the location, must be over the age of 21 and have a valid form of ID. Click here to continue reading.
Are you a non-profit or organization that would like to work with us?
How about a local company, food truck, or other business looking to collaborate? Reach out to Marketing@BerkshireRoots.com and we will be happy to connect.