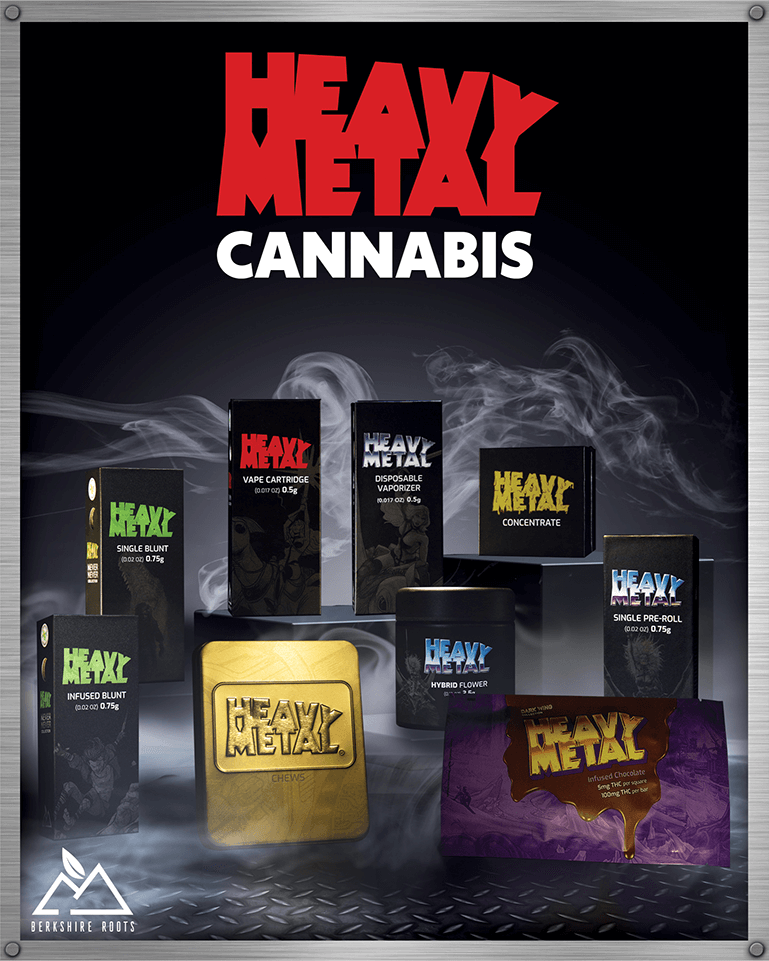 Heavy Metal Entertainment and Berkshire Roots have combined forces with the formation of Heavy Metal Cannabis. This unique offering pairs iconic Heavy Metal genre of adult-oriented science fiction, horror, and fantasy with award-winning cannabis.
Welcome to the new Cannaverse entering our galaxy on April 1, 2023.
To be first in line for more LAUNCH DETAILS, DEALS, AND HEAVY METAL CANNABIS EXCLUSIVES please sign up here.
View our press release here.
The Heavy Metal Cannabis Collections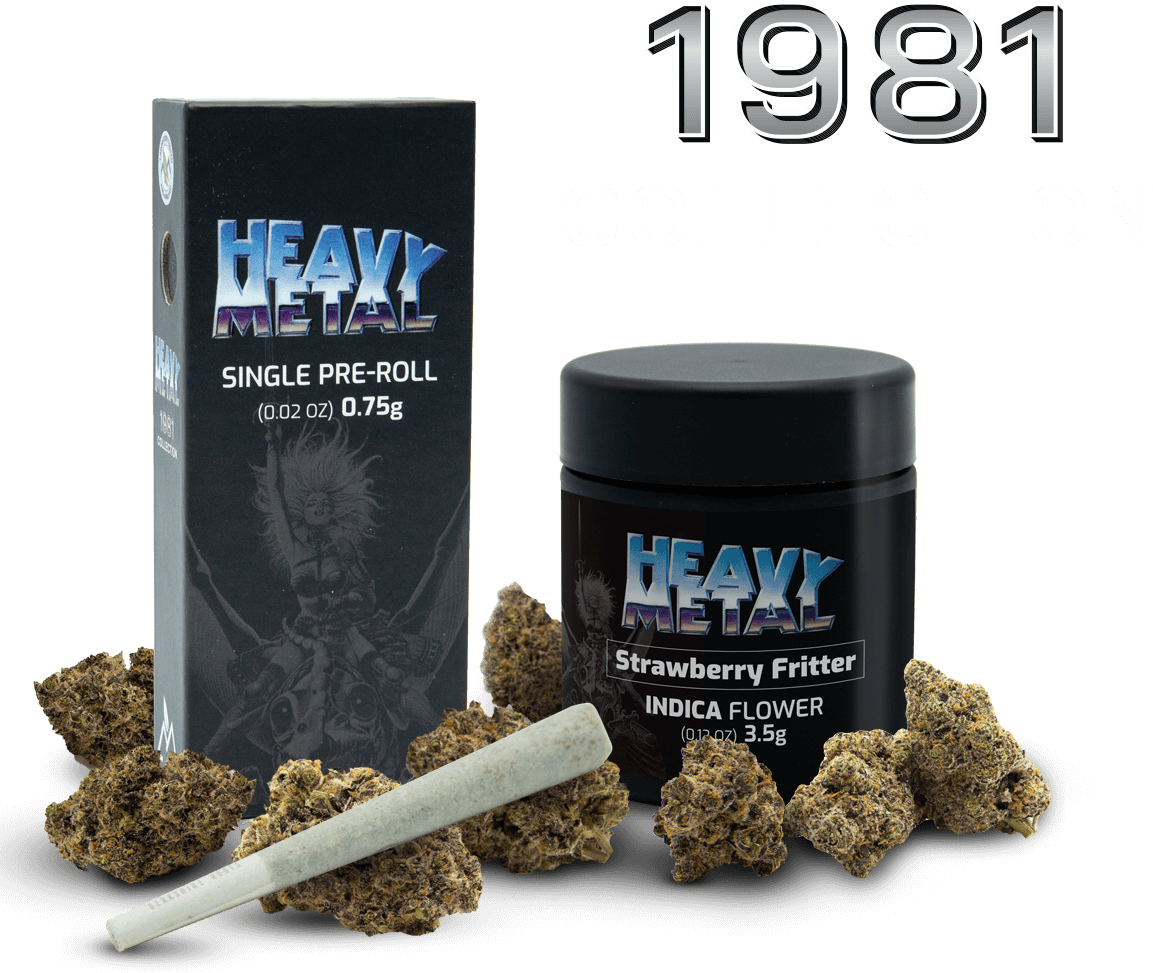 Heavy Metal's 1981 film is an homage to old school, to the cult classics, and to the times when we all rebelled and got a little Heavy Metal. It makes perfect sense that this collection would house our flower and pre-rolls. The soundtrack also had some skin in the game making this a cult classic. Packed with hard-hitting bangers with bands including: Don Felder, Blue Oyster Cult, Black Sabbath, Devo, Sammy Hagar and Stevie Nicks. Whether you've been a lifer or just diving in now, Heavy Metal is BACK baby!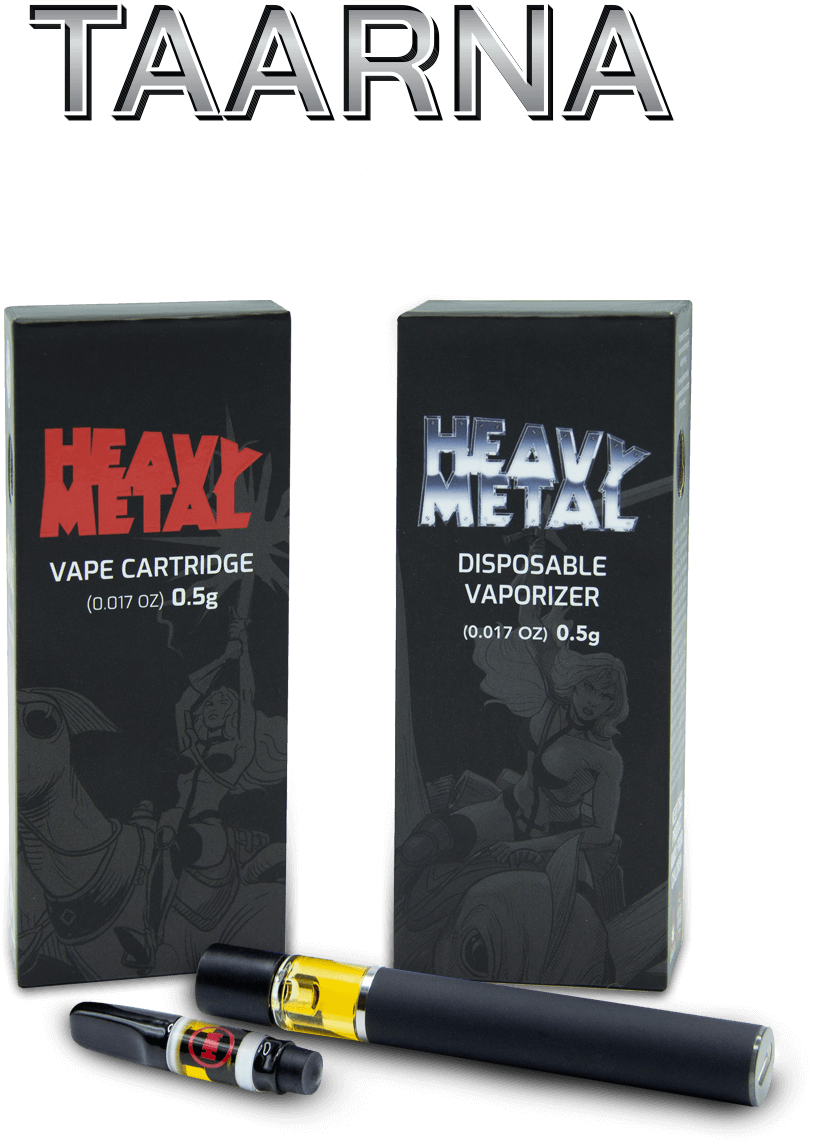 Heavy Metal's Taarna, the sword-wielding warrior goddess, will make all your vaping dreams come true! BR vapes are full spectrum and terpene heavy and, in collaboration with nationally recognized solventless extraction experts, Treeworks, we have joined forces for another elite cannabis product collab. Introducing Heavy Metal Cannabis LIVE Hash Rosin Vapes. This 100% solventless vape cart sets a new standard for clean cannabis use. Using a simple process involving ice water, heat and pressure, you can expect superior terp-heavy flavor with a fresh, smooth high-quality experience.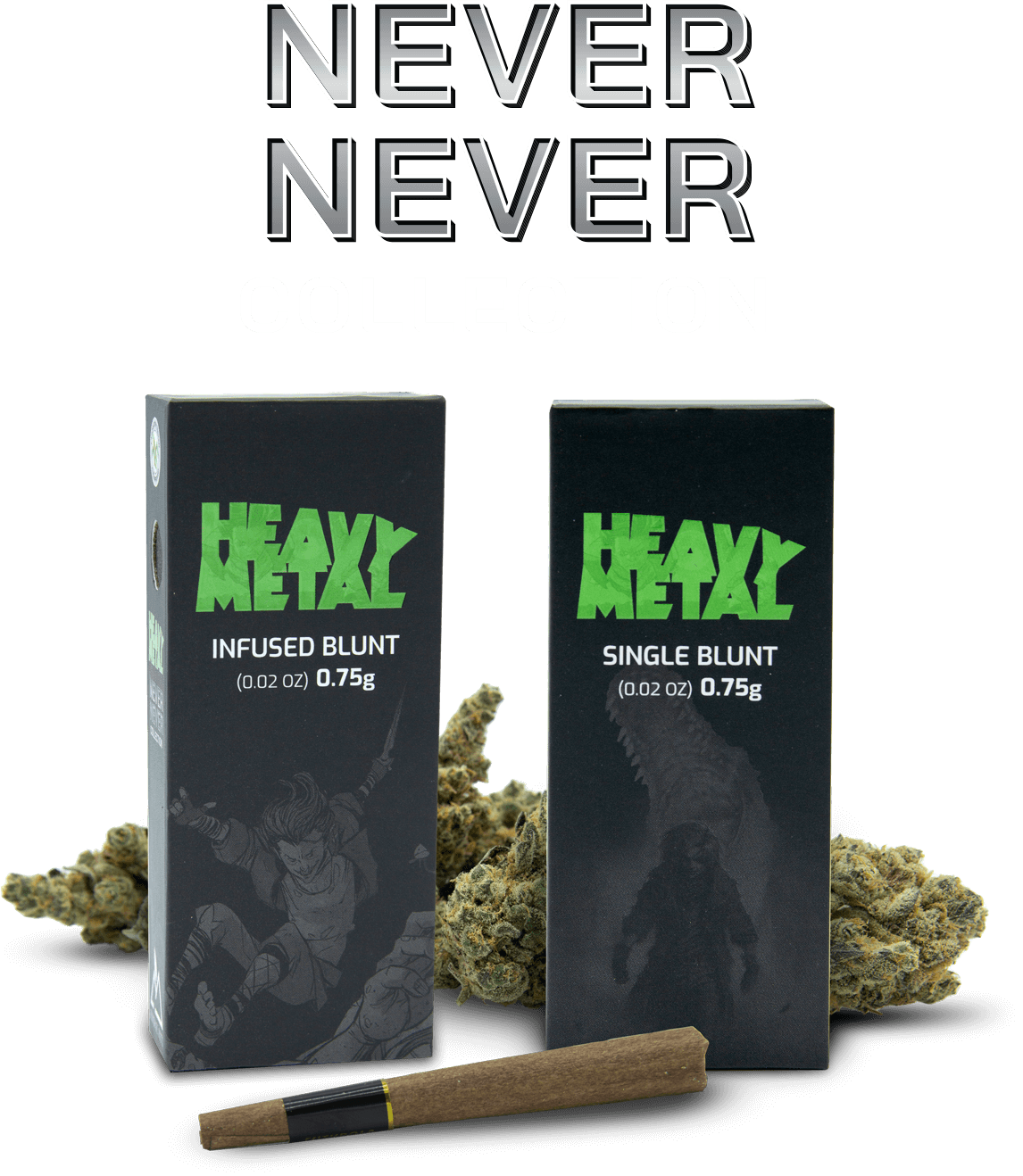 Heavy Metal's Petros of Never Never will have you ready to light up and burn bright! Second star to the right and straight on til morning. Our twist on a traditional blunt. Never Never gives Peter Pan a twisted update. Sail one star further and you have our twist on a traditional infused blunt. Heavy Metal strains and BR's in-house extracts from our award-winning lab bring the TERPS to the Cannaverse. These smooth, even smokers are sure to hit HEAVY.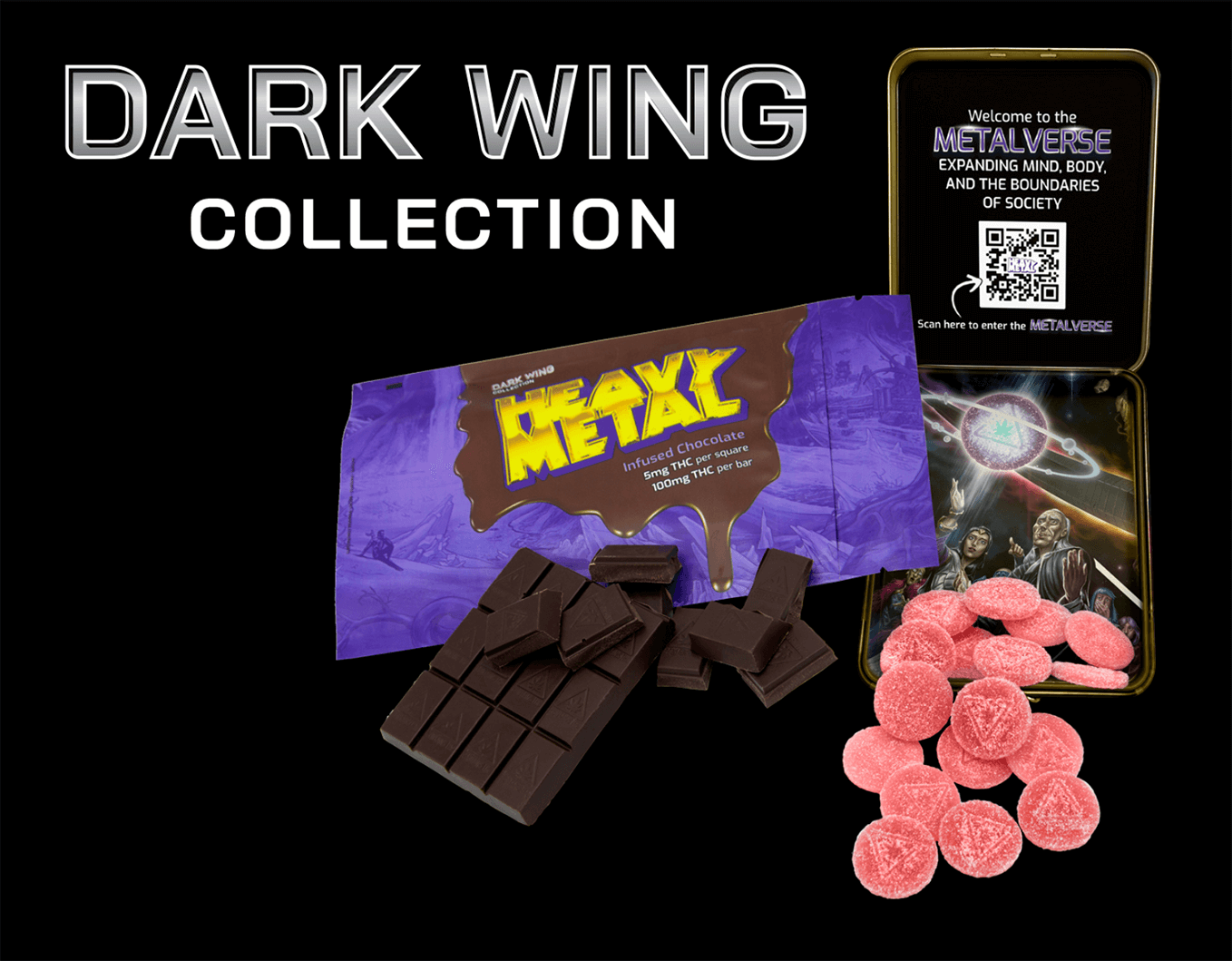 Heavy Metal's Captain Gunn and the race of Quails have been traveling through galaxies in search for a new sun. These edibles will have you reading the stars and searching for your own new galaxies! Check out our Heavy Metal Chocolate including the out-of-this-world, palate challenging Raspberry Habañero Dark Chocolate Bar and mouth-watering sour Chews!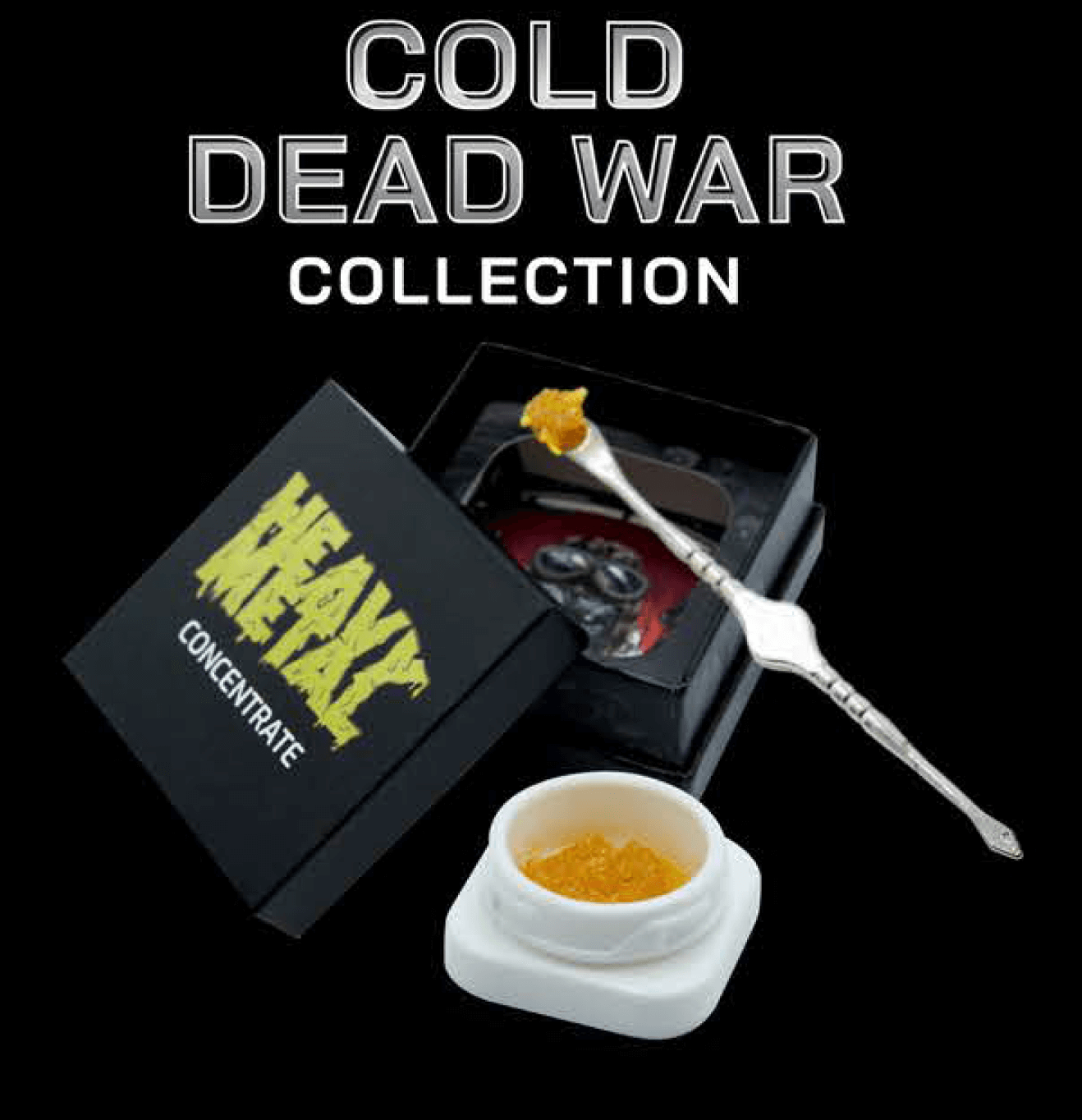 Heavy Metal's Captain Howard and his squadron of zombie cohorts from Cold Dead War head up our face-melting concentrates. An ongoing series that turns the zombie genre on its head. Come take this EPIC adventure with us as Heavy Metal and Cannabis unite through stunning visuals and heart-pounding action! Get ready to try these zombie worthy Terp HEAVY Dabs, you might even be ready to enlist.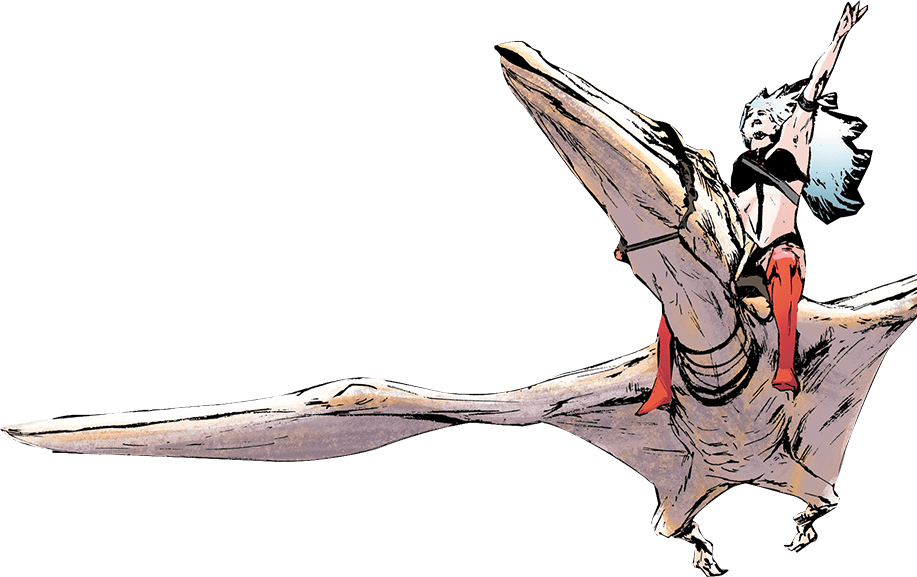 You've been bold enough to enter the Metalverse…
Now step a bit further into the inner circle of the Cannaverse.
Opt in to be eligible for random prizes, adventurous suprises, and be the first to view any new story, graphic or feature that arises. It's FREE and there's no obligation.

Click below to find the closest retailer to your location:
*Menu items may vary per location