Locally Owned . . . Locally Grown
Cannabis for Every Lifestyle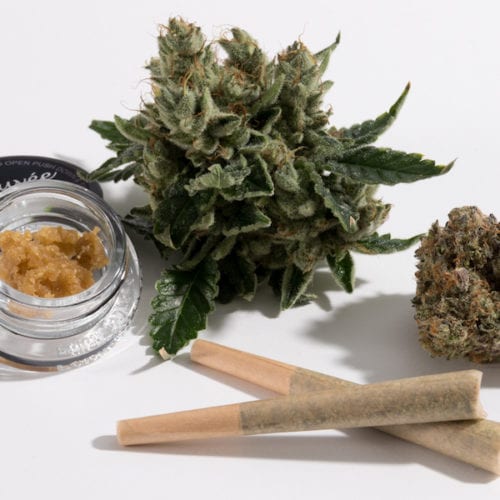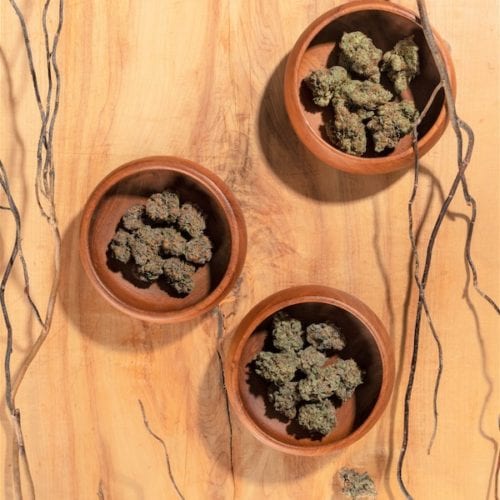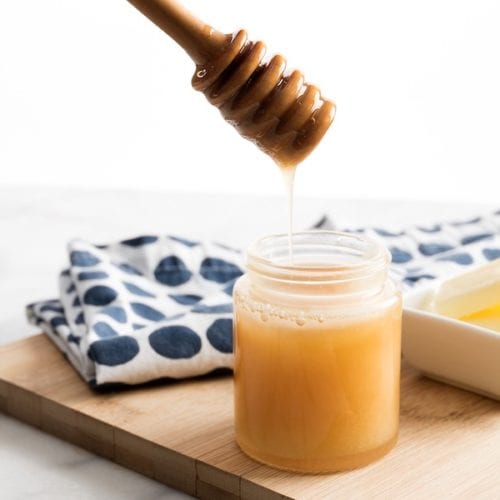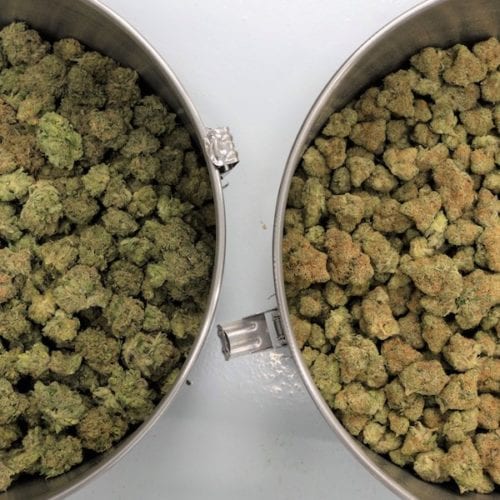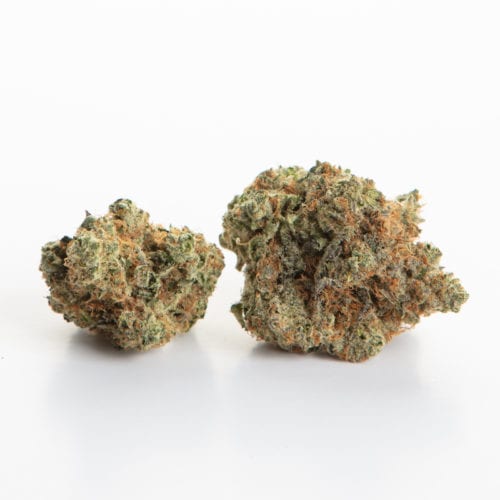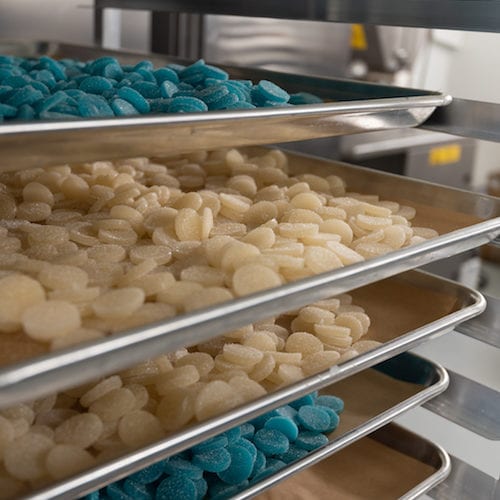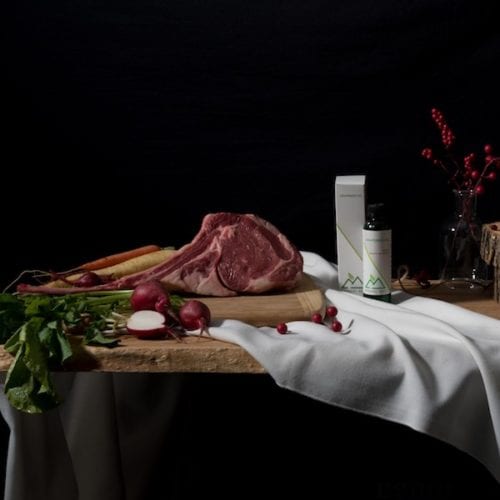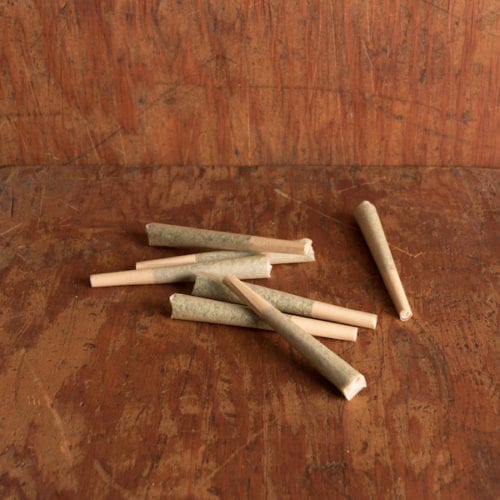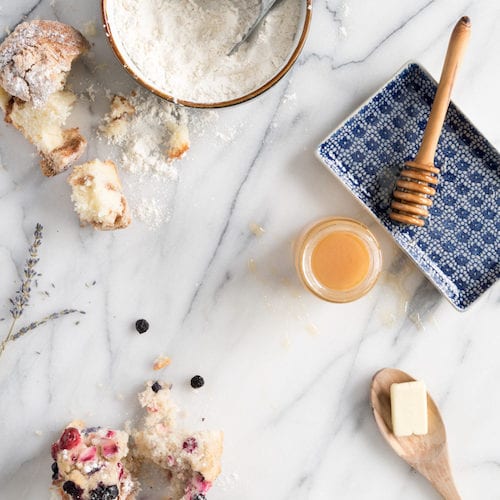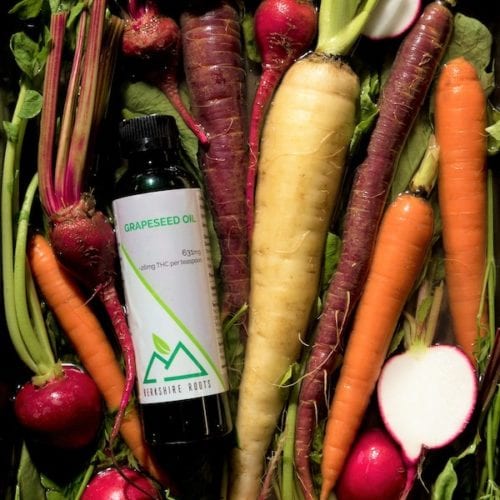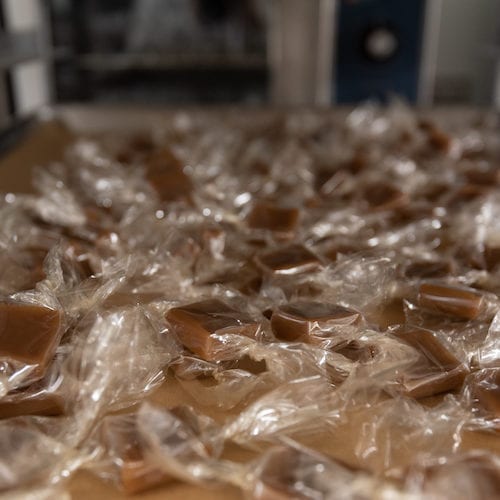 We're so happy to be able to welcome you at Berkshire Roots as a medical patients. We were founded as a medical marijuana provider, and continue to offer extra care and support for our patients in need. Offered to you by some of the most knowledgable and passionate Patient Service Associates in the state of Massachusetts, we're proud to offer you product grown and made right here in the Berkshires. In fact, right here in Pittsfield, our home since we opened in 2018, now serving thousands of local medical cannabis patients.
Let's get to the information you're looking for below!
Medical Patient Loyalty Program Details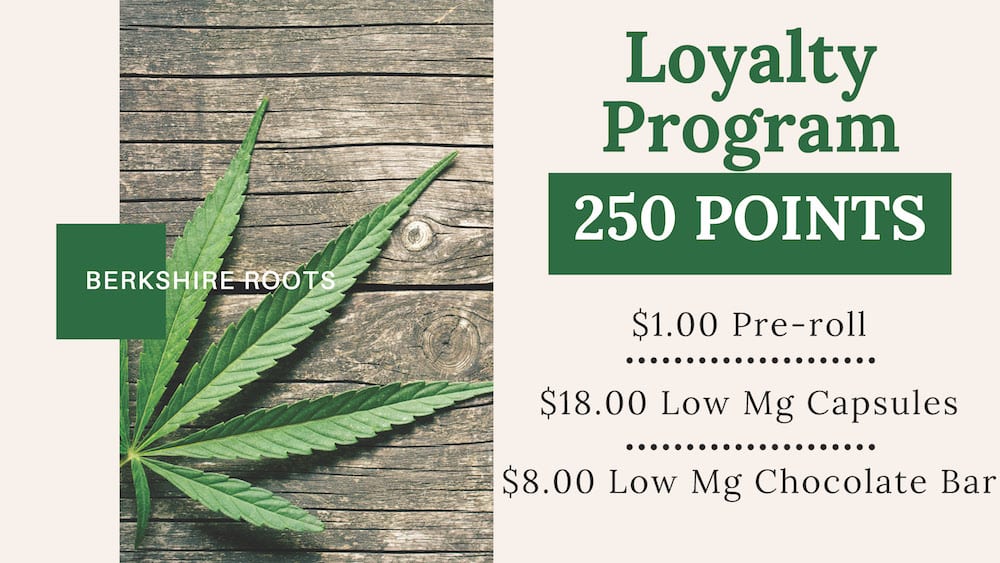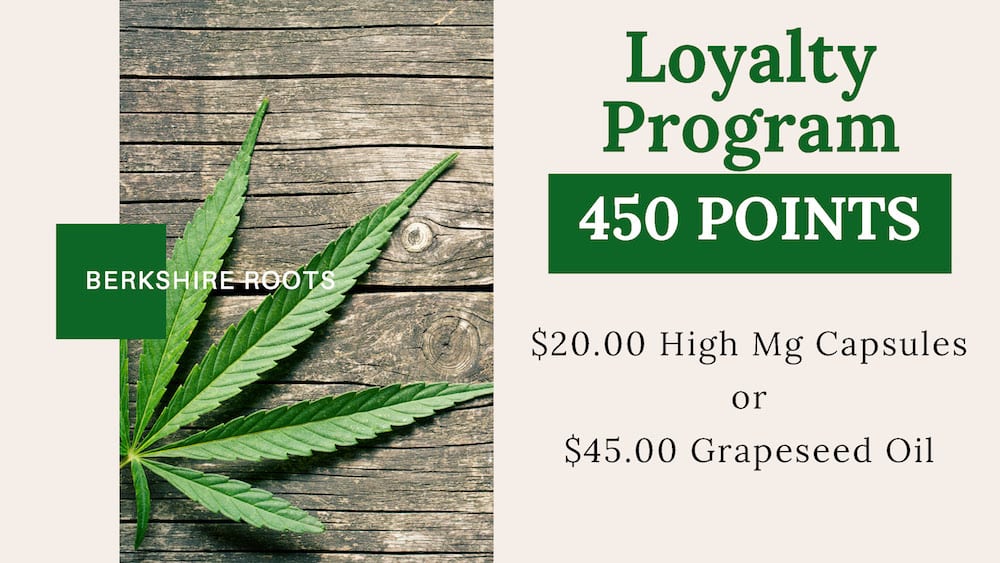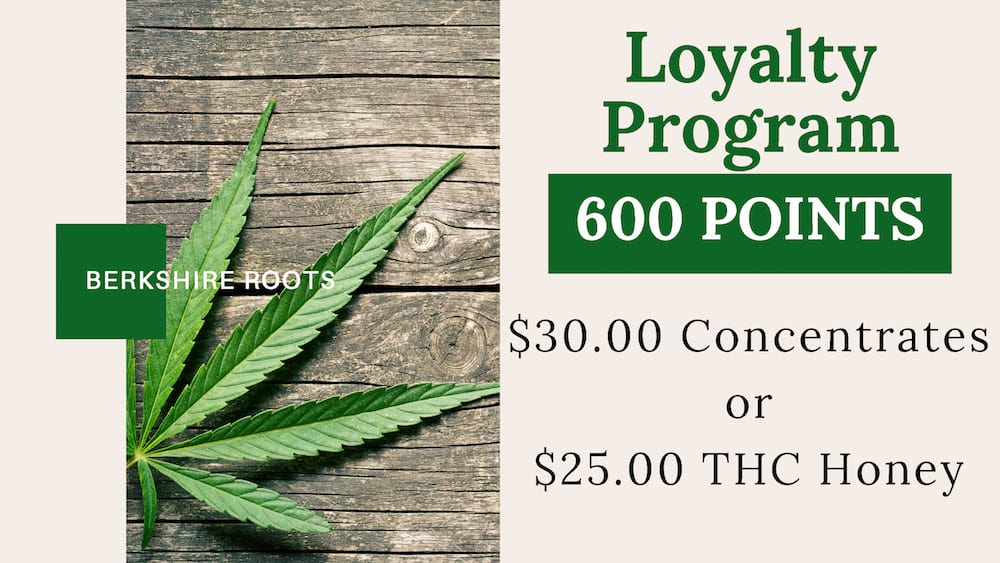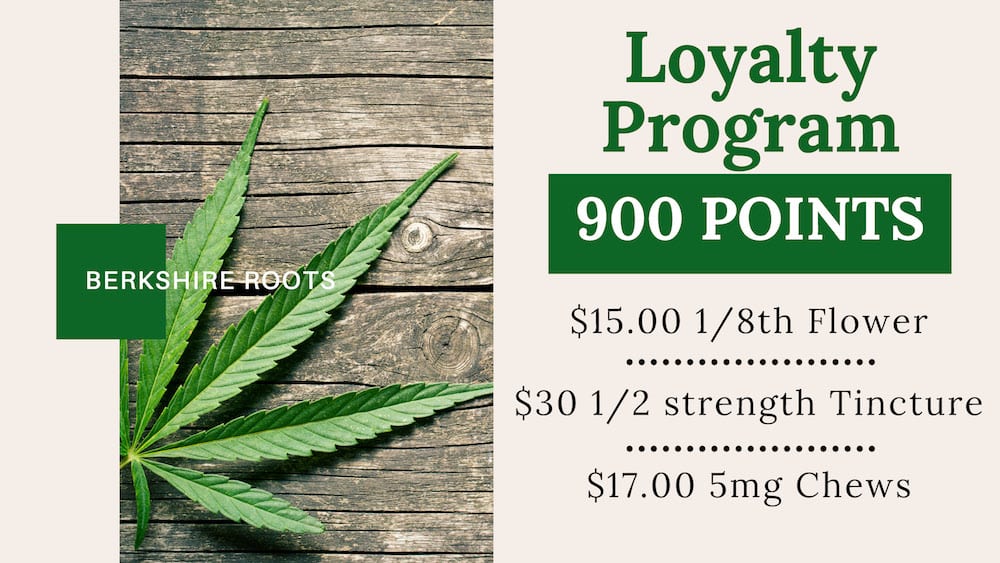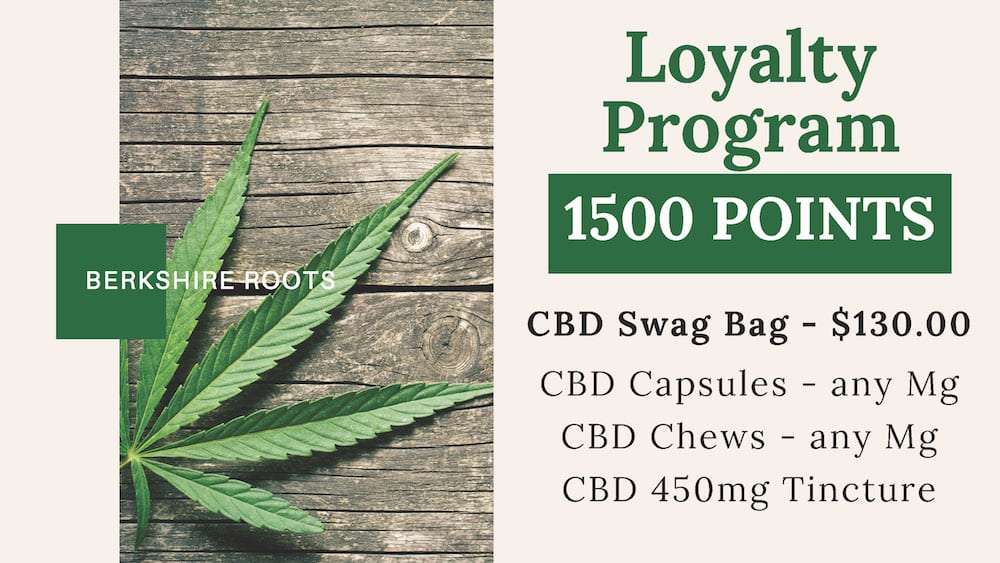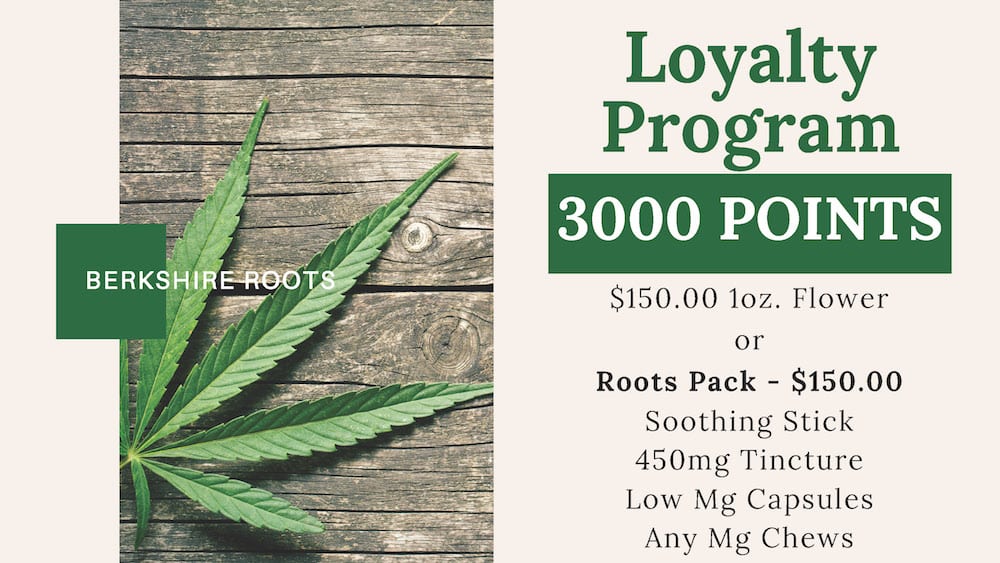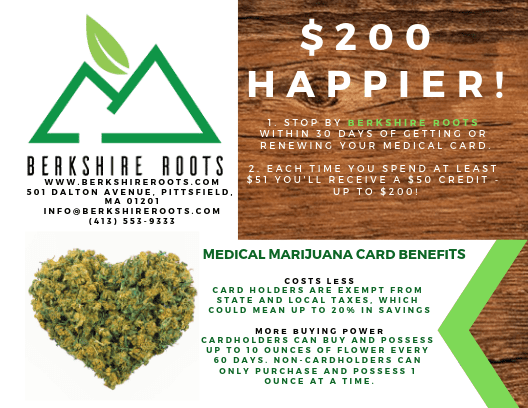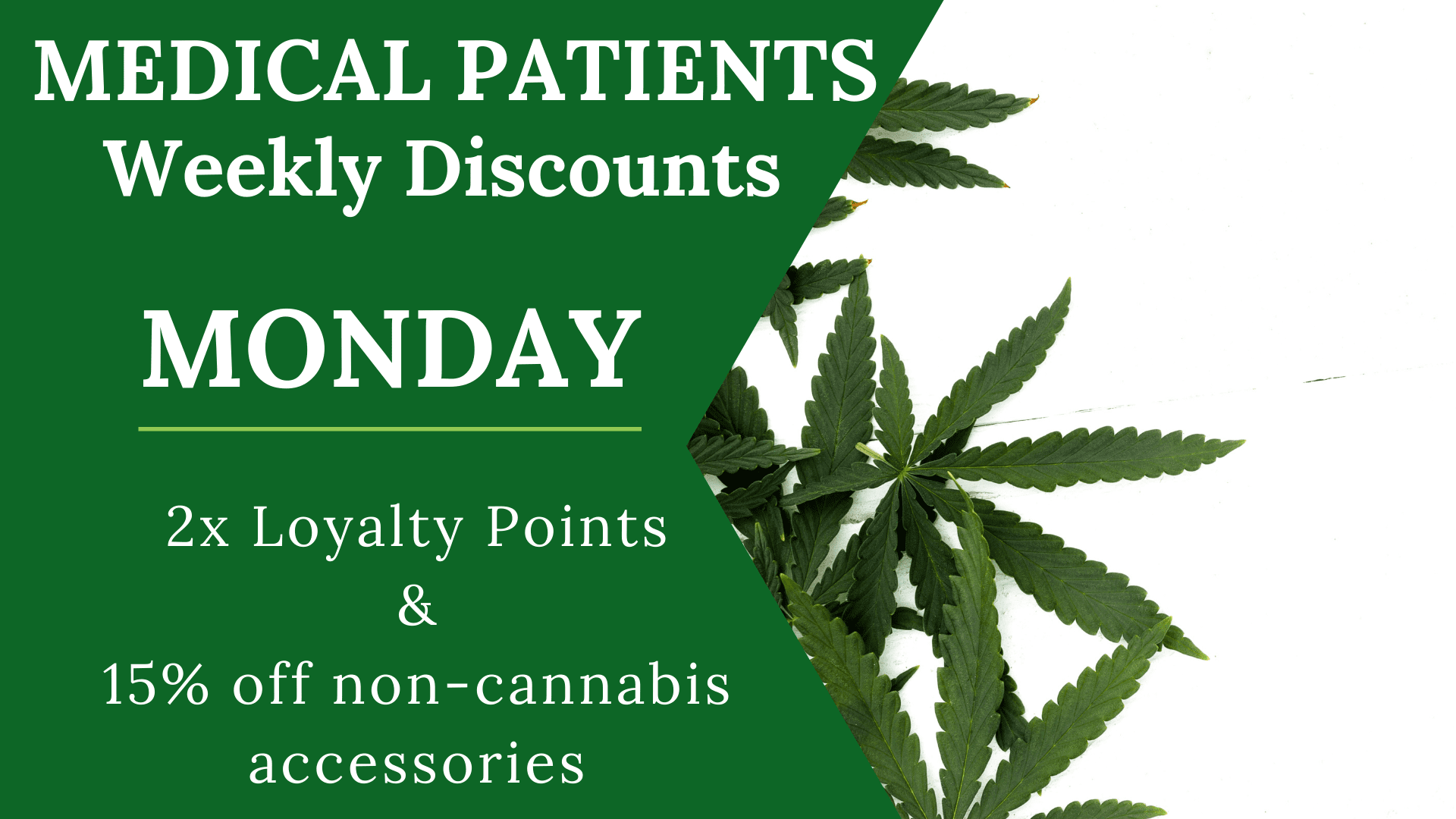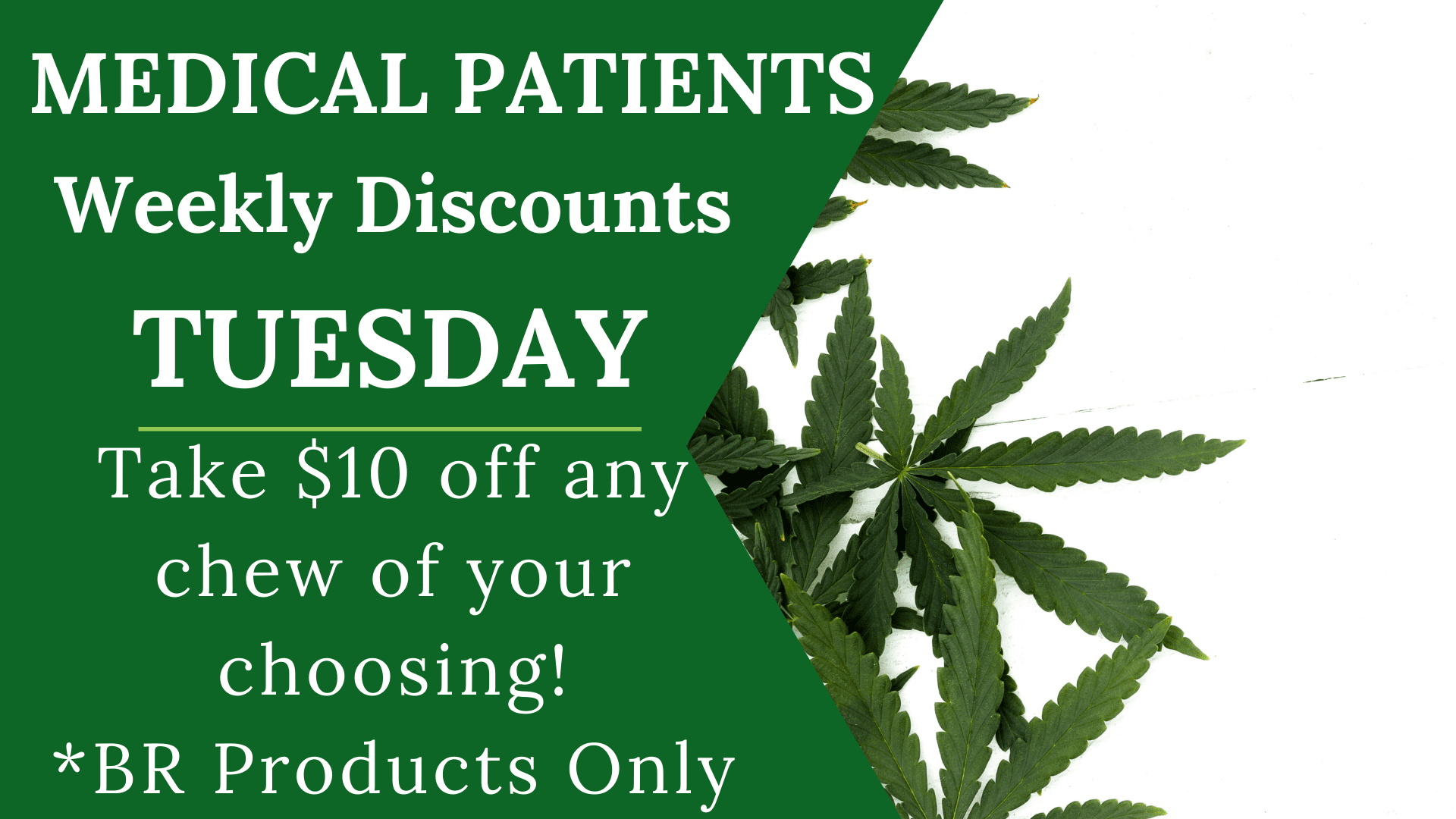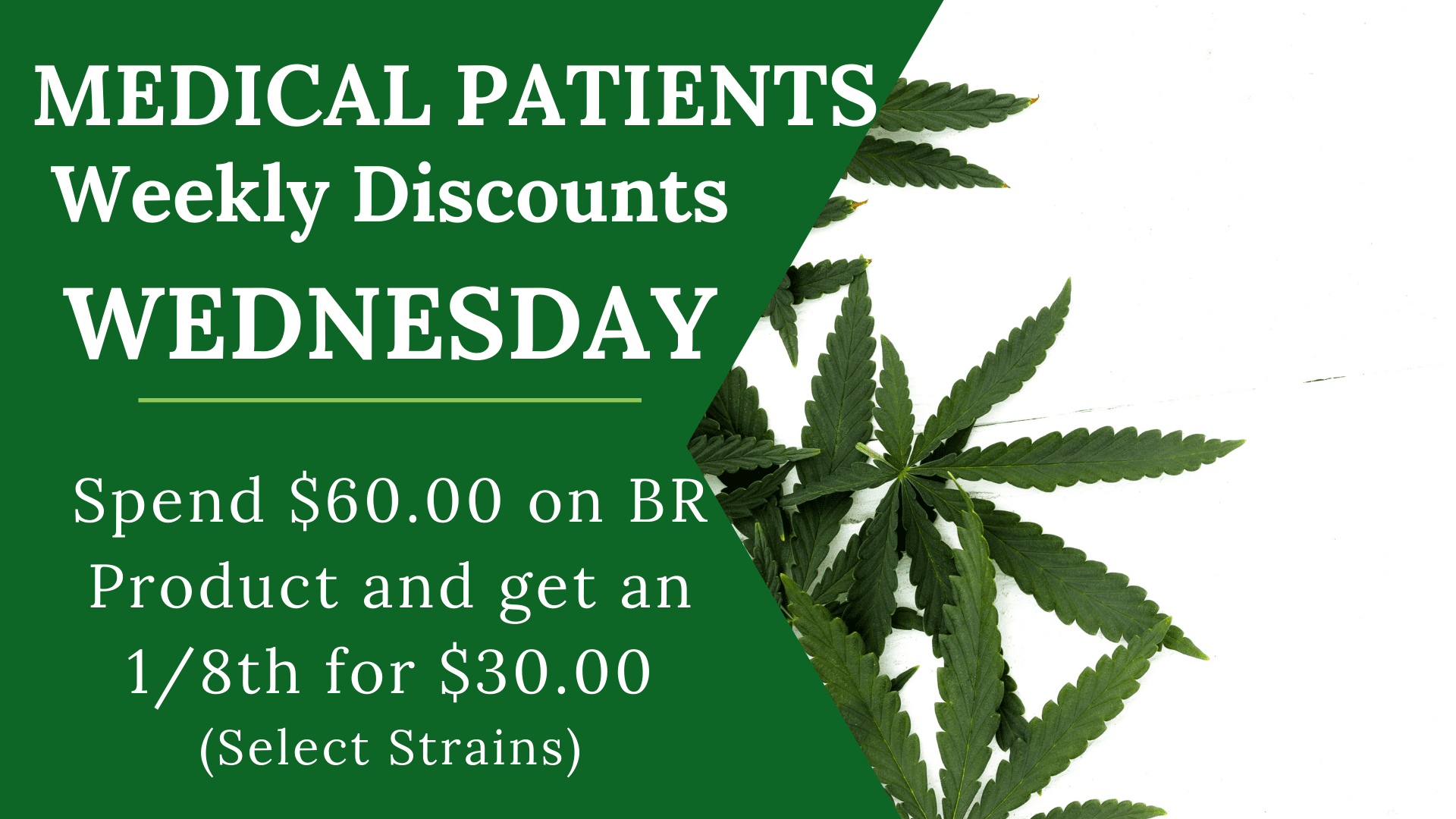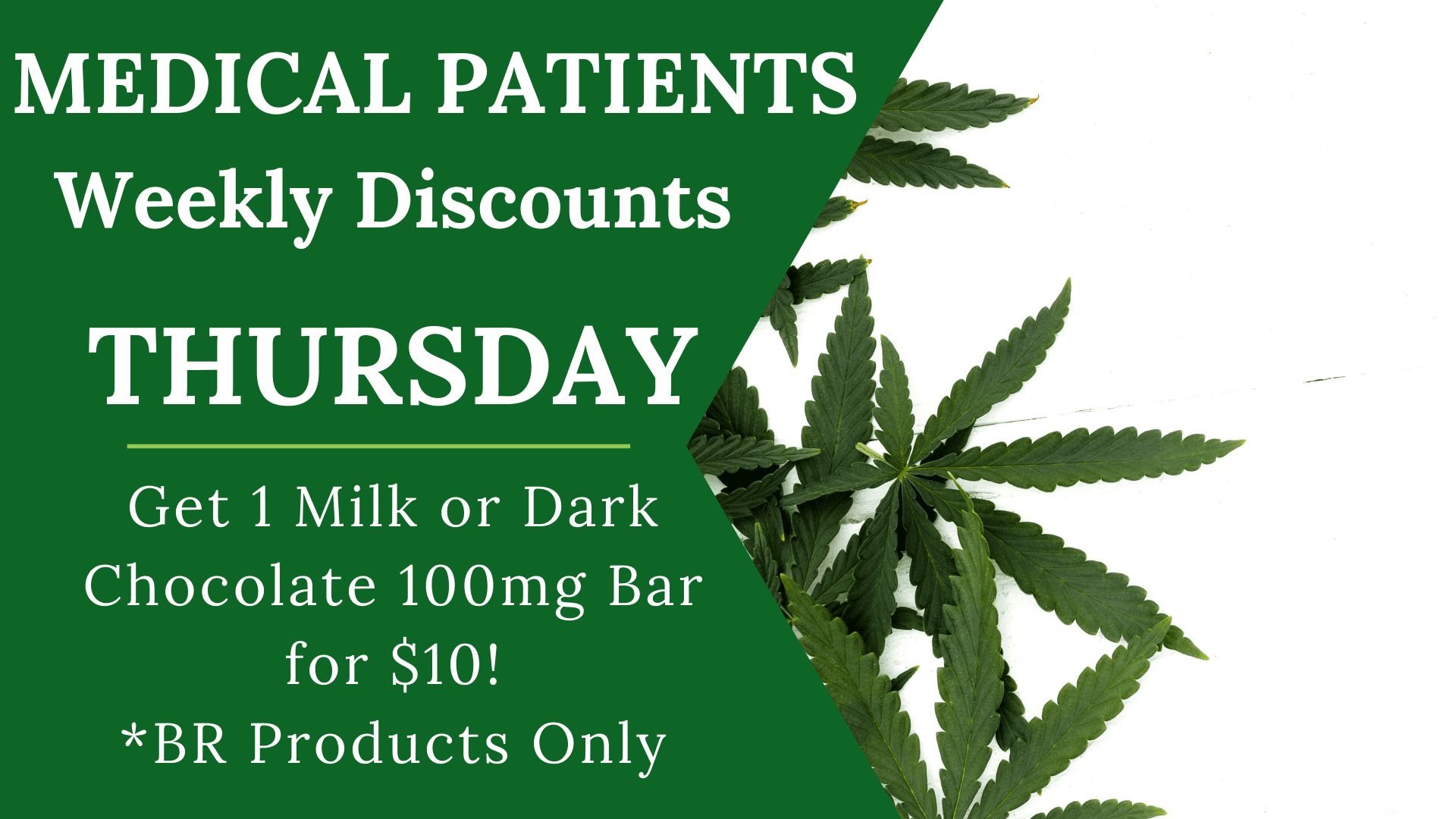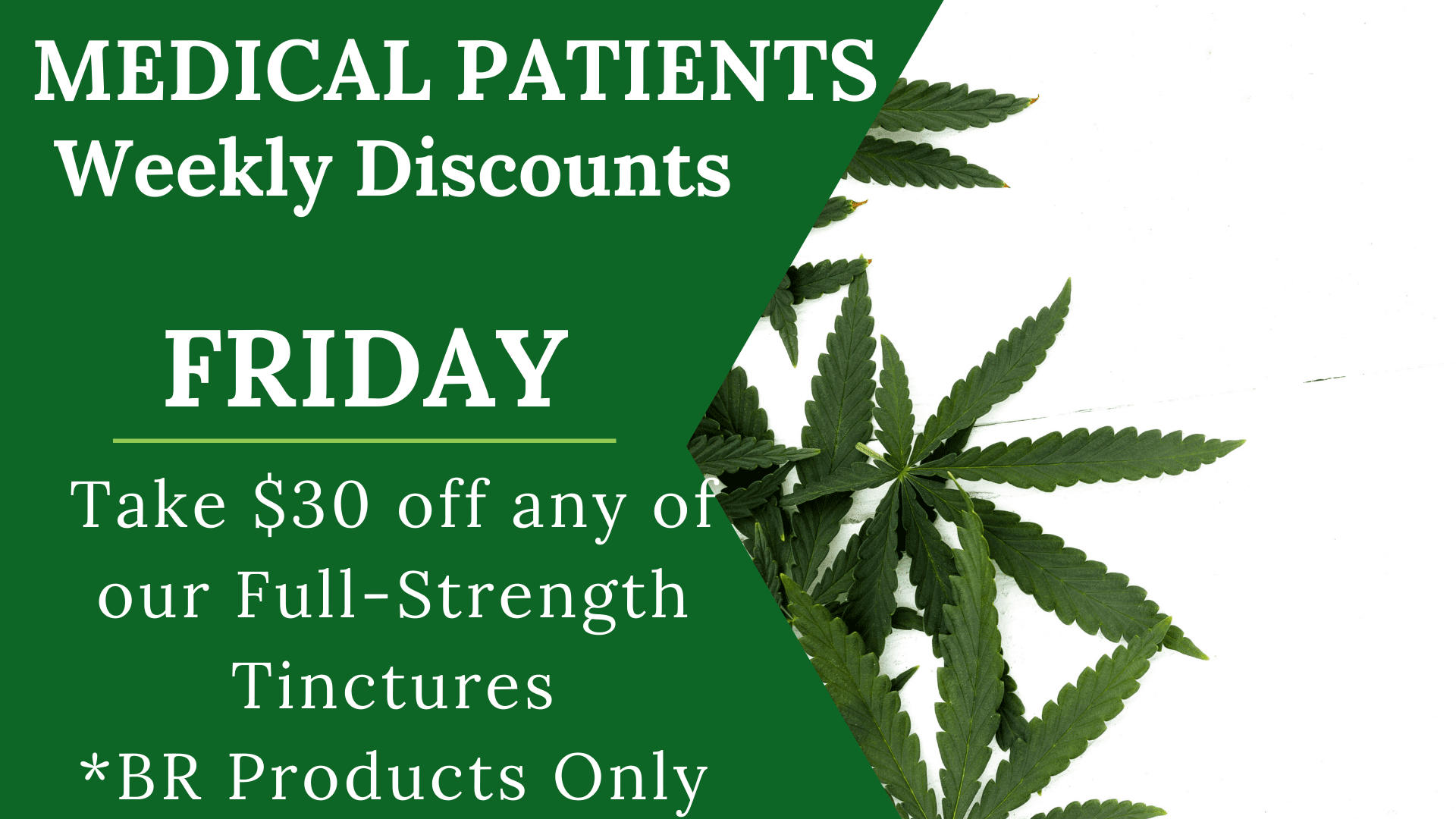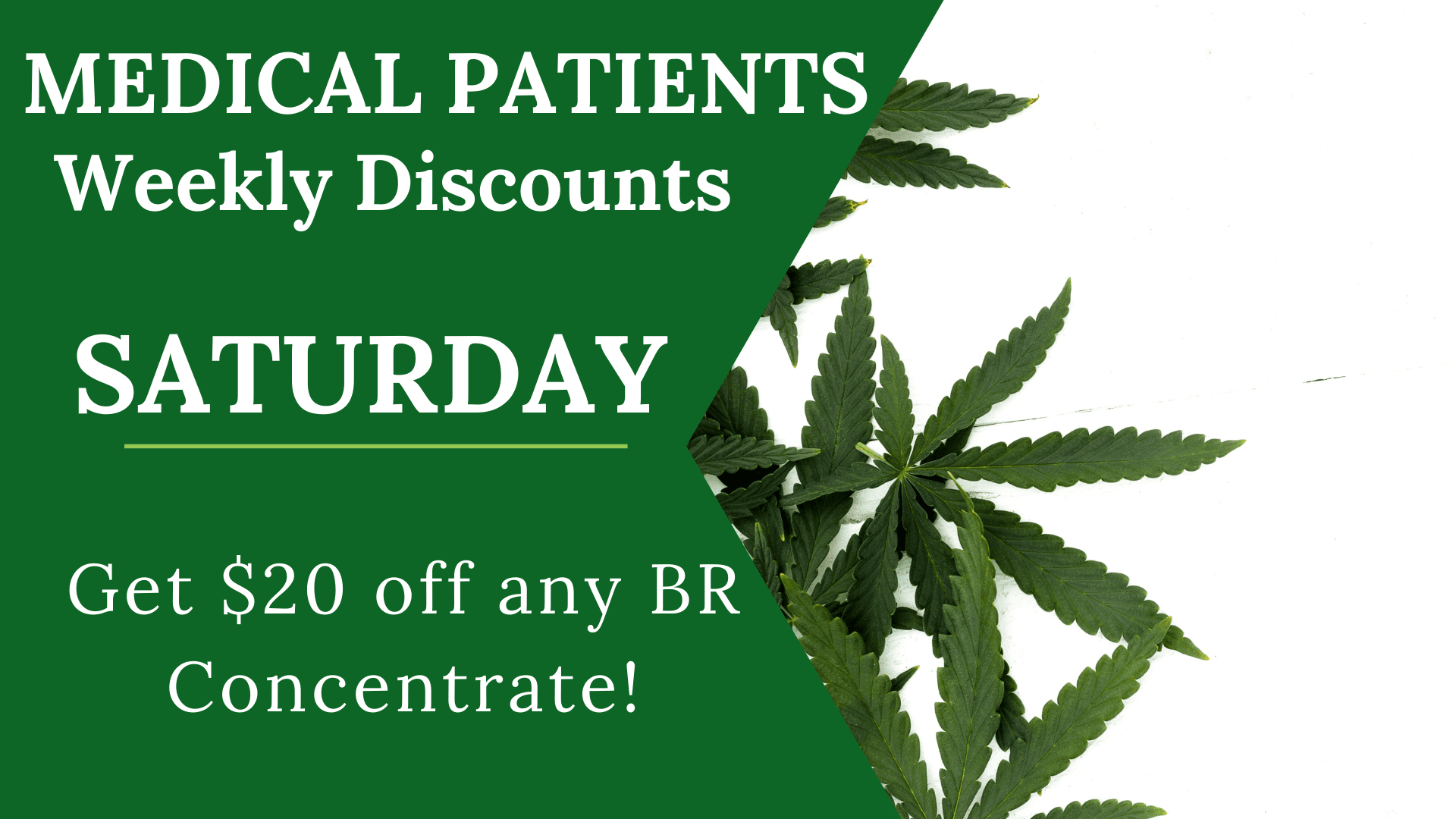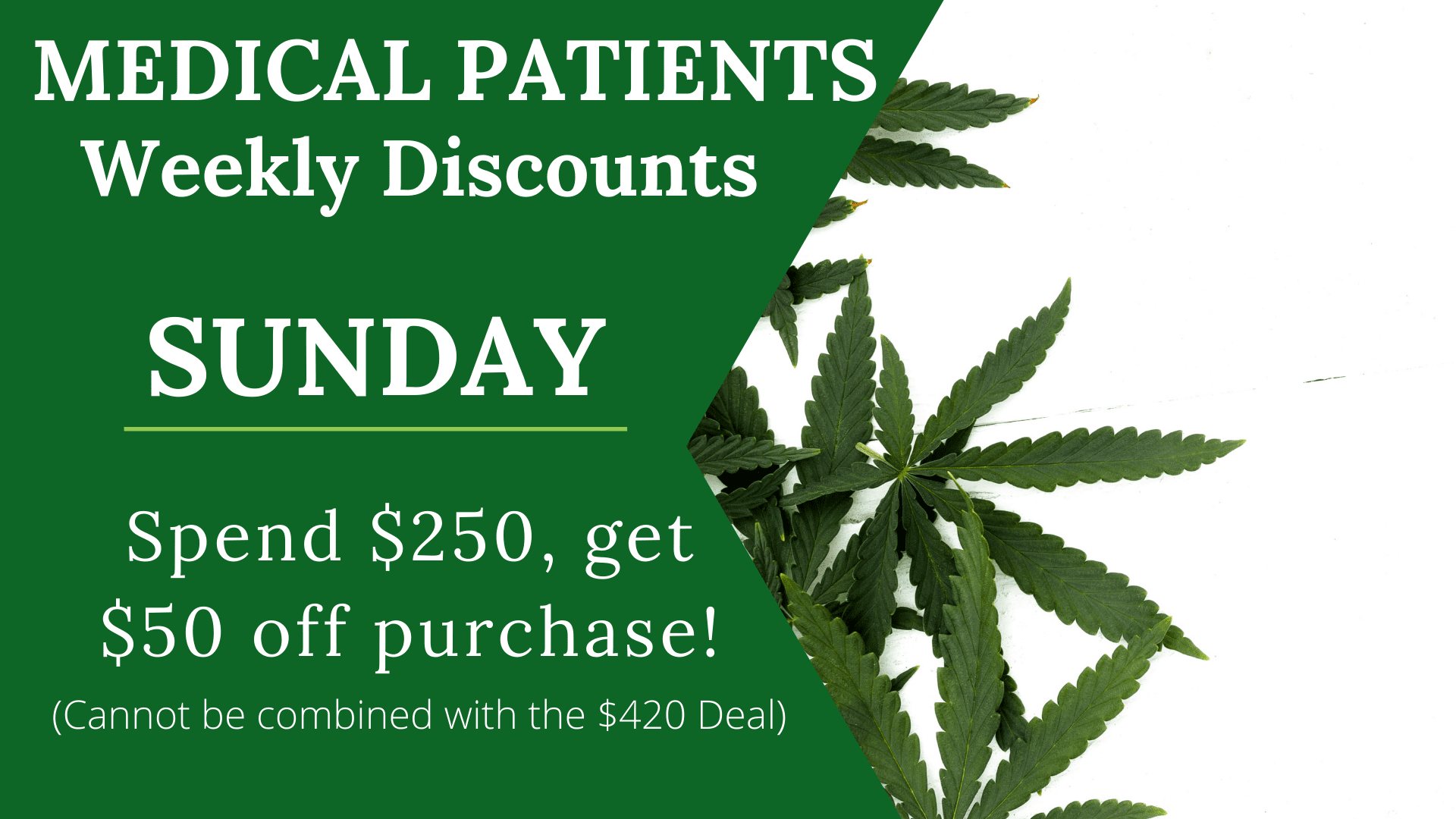 Medical Patient Weekly Specials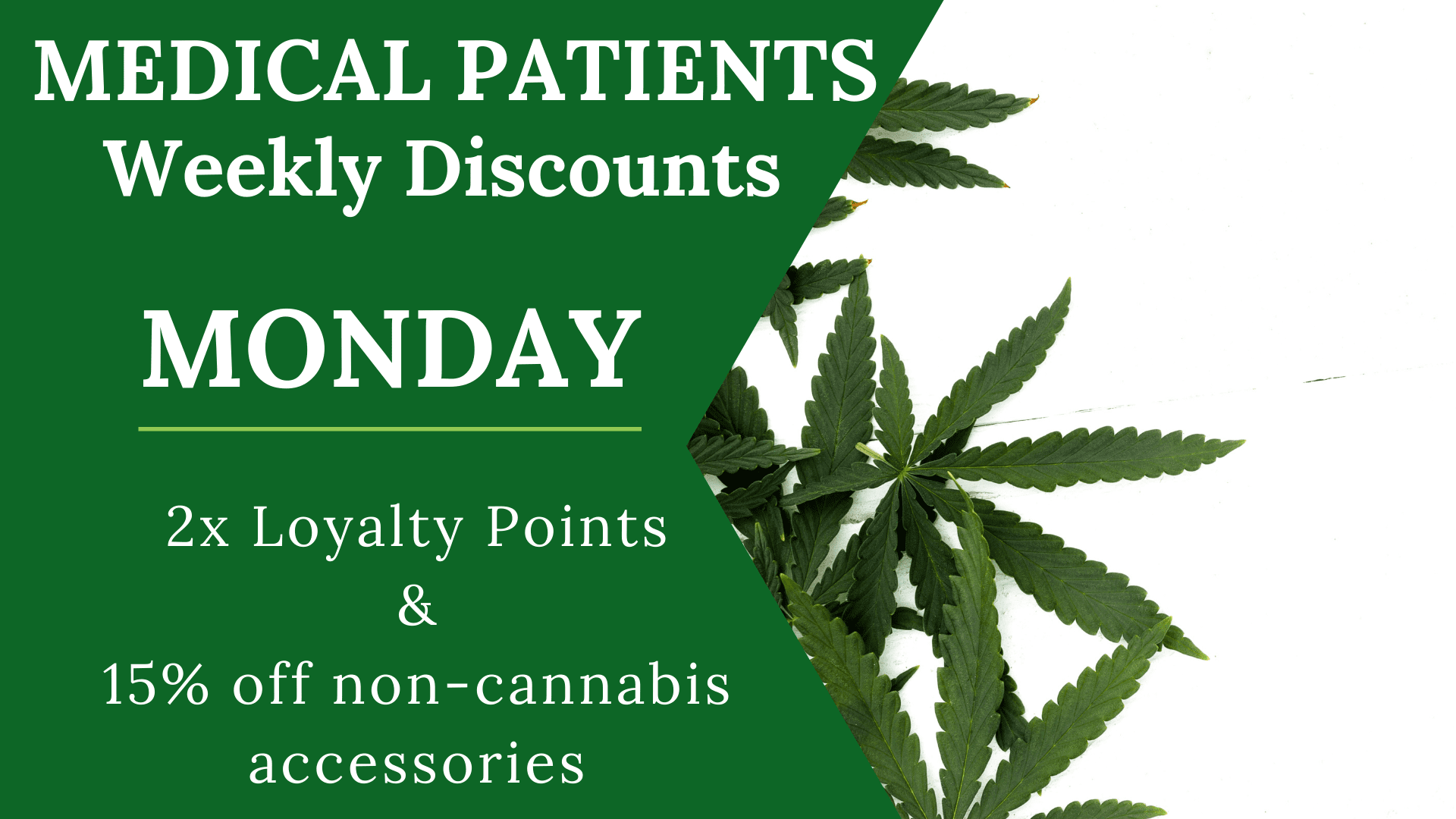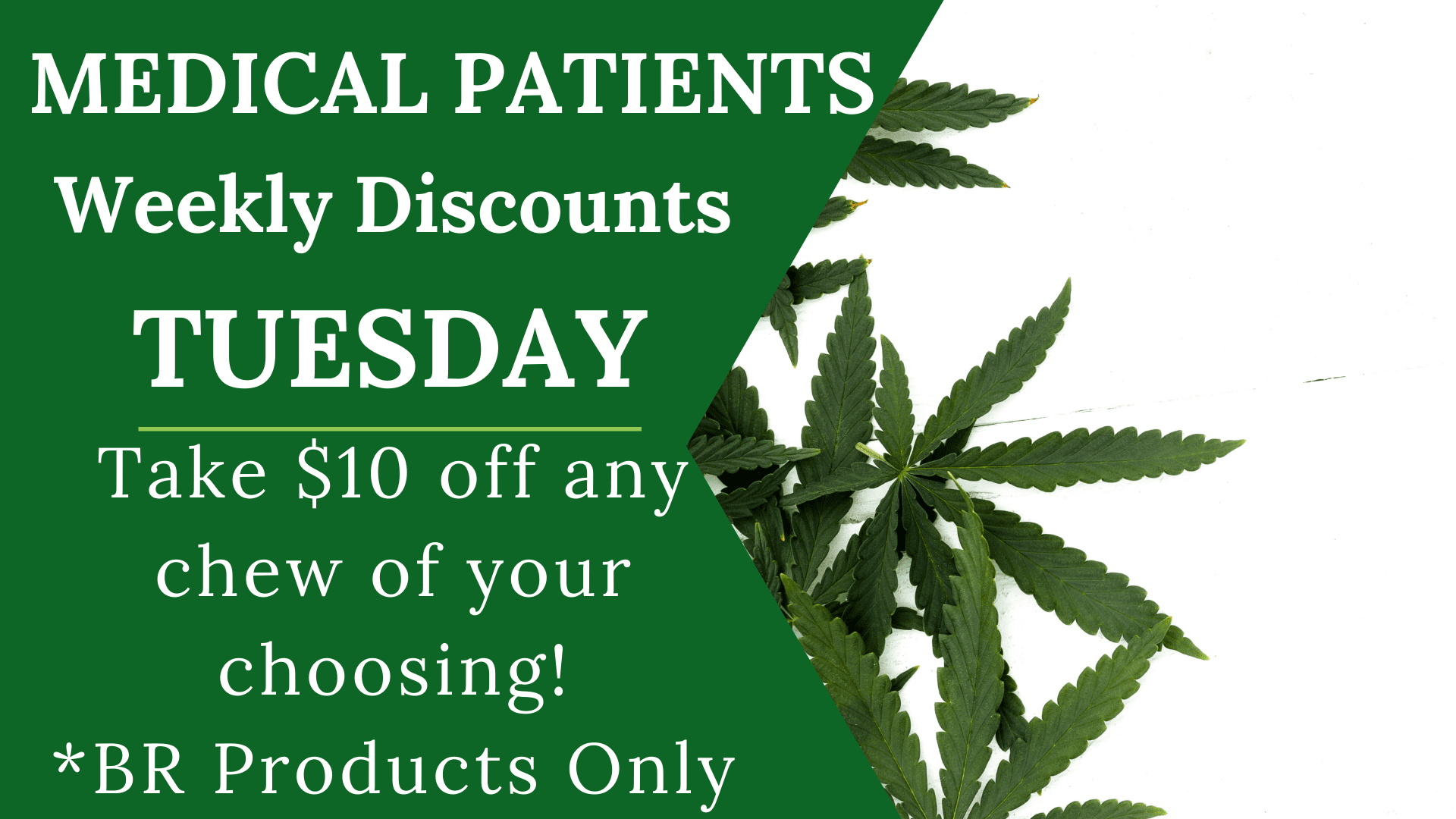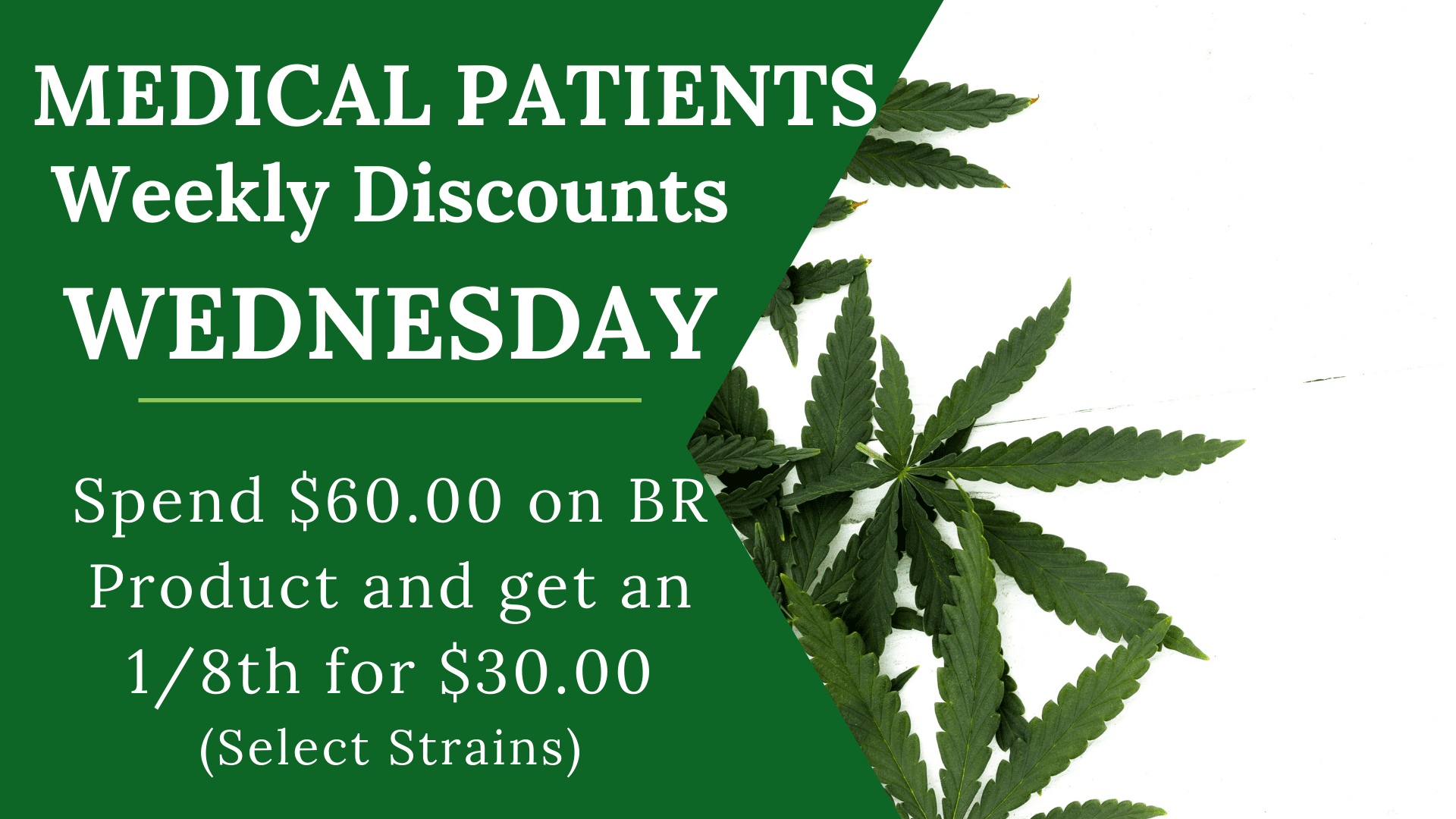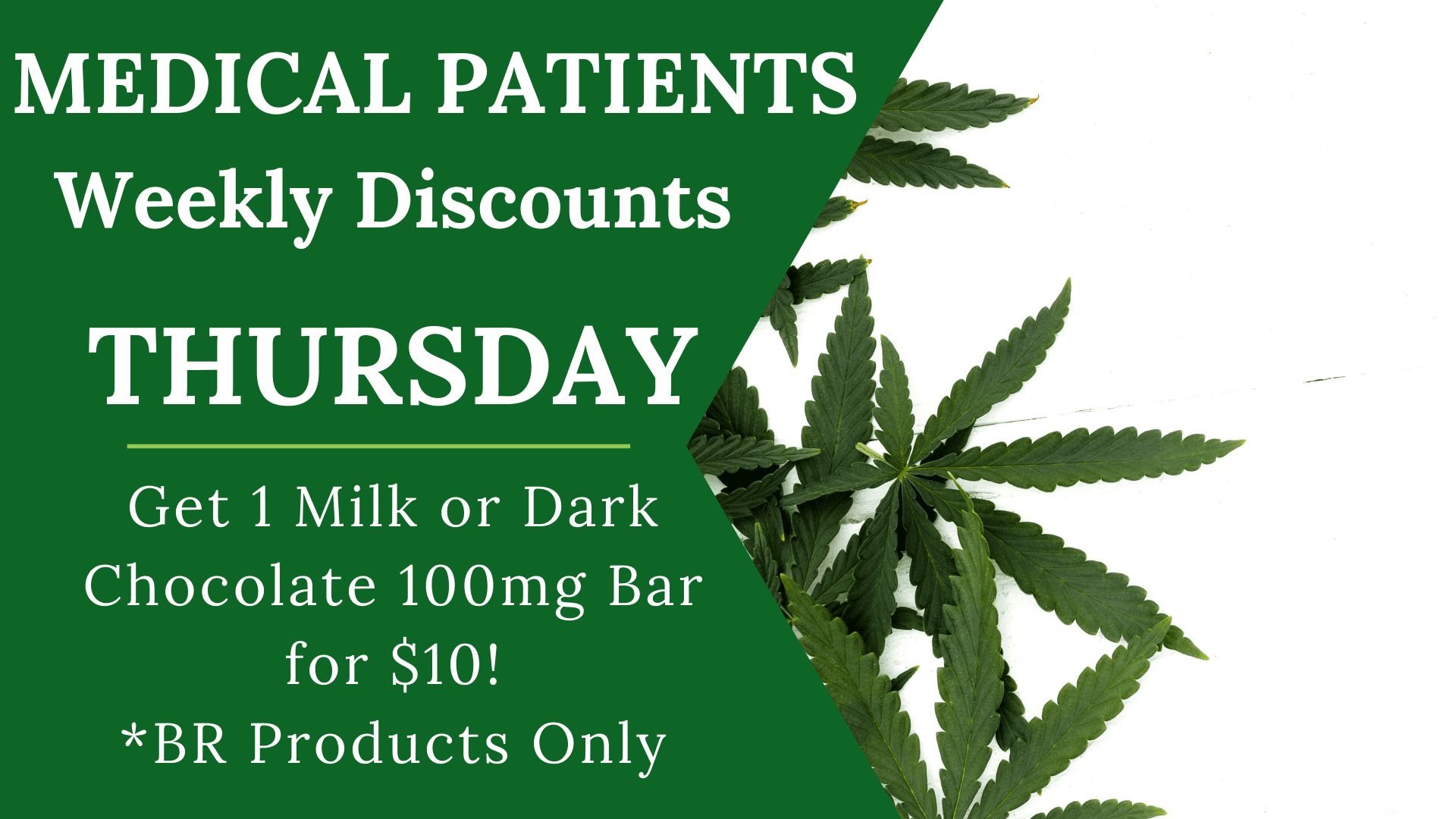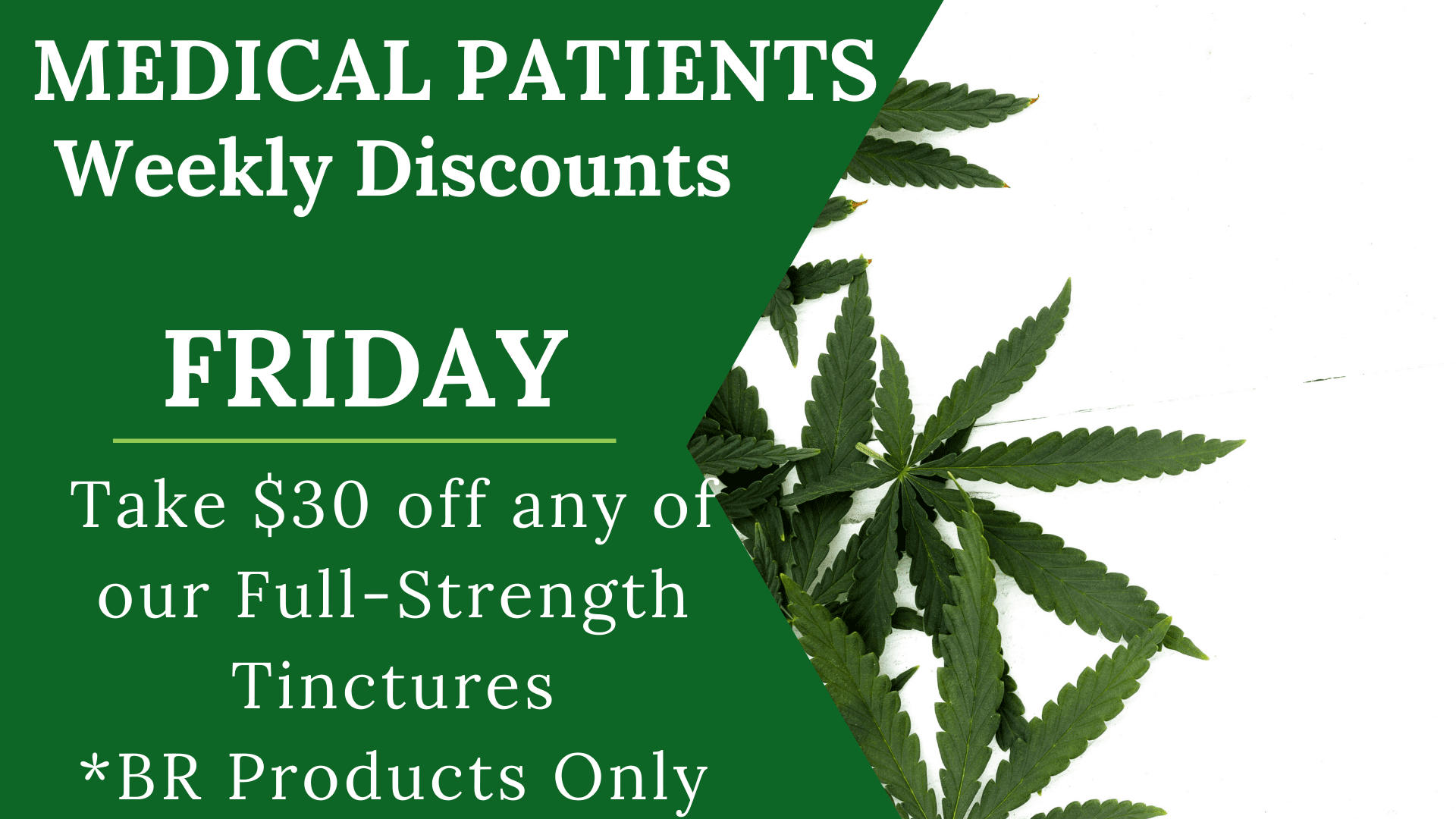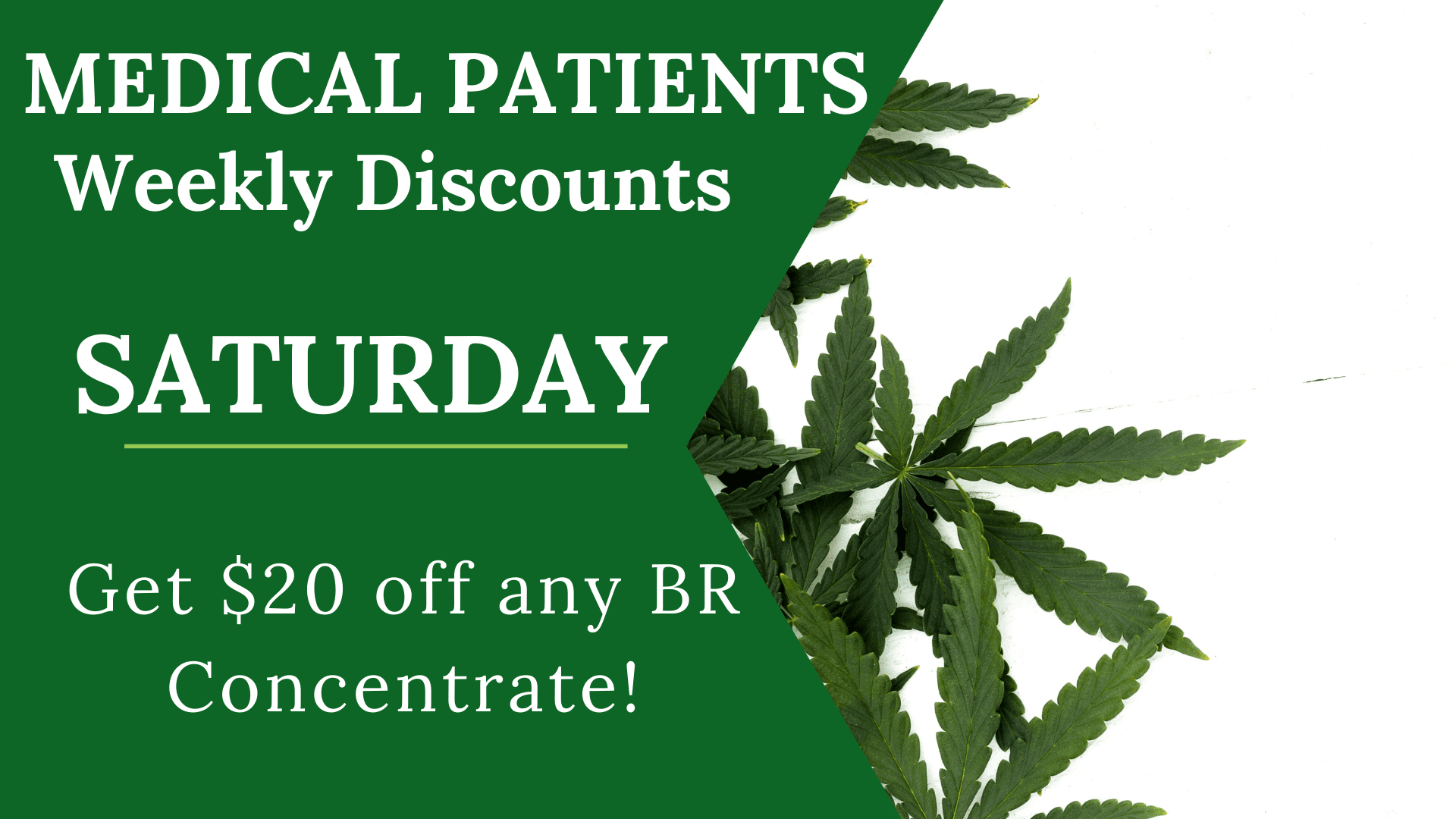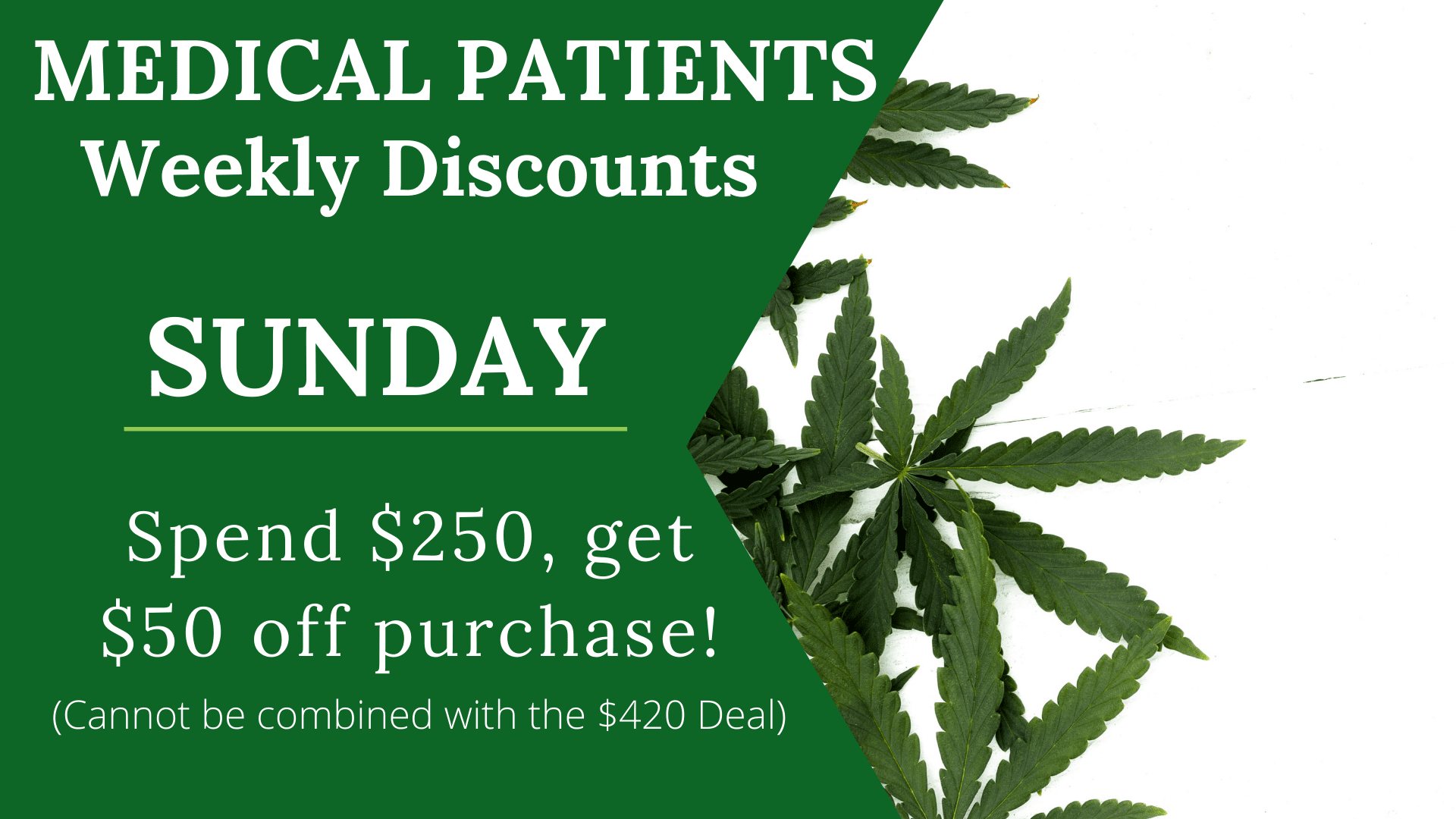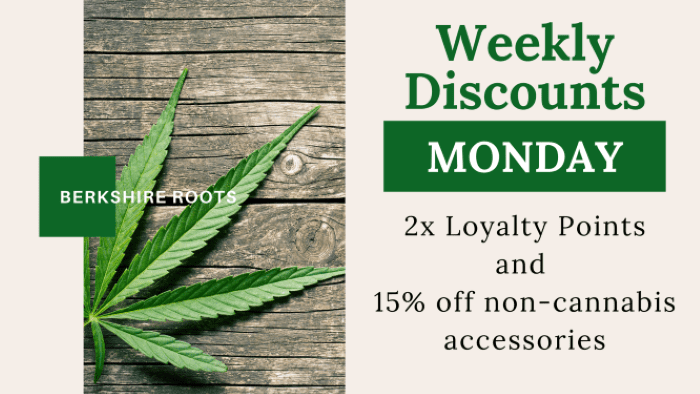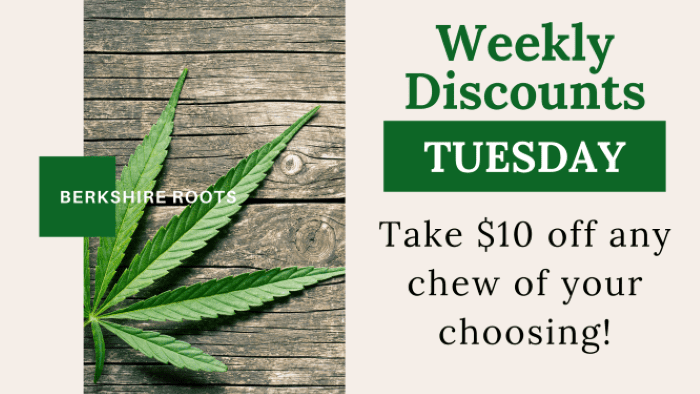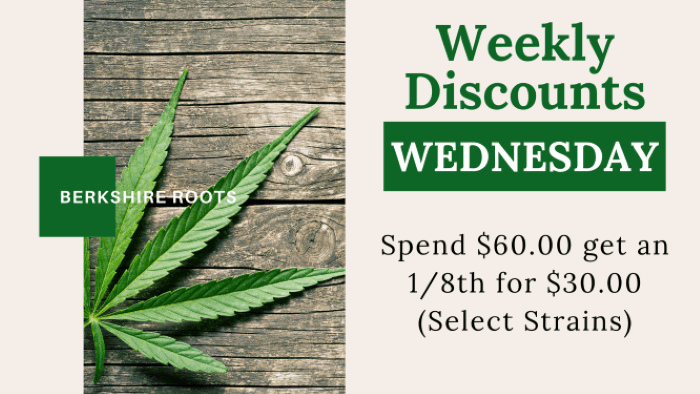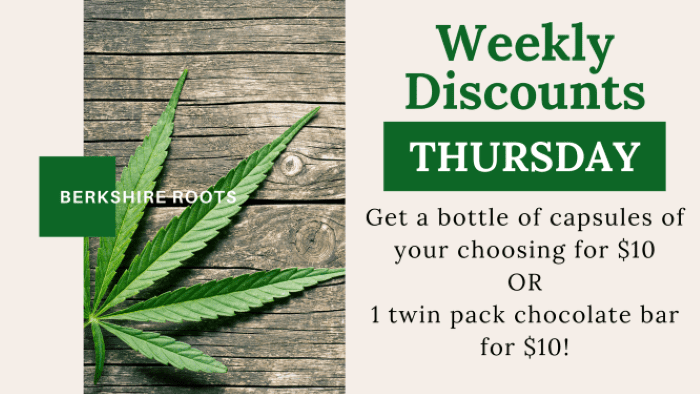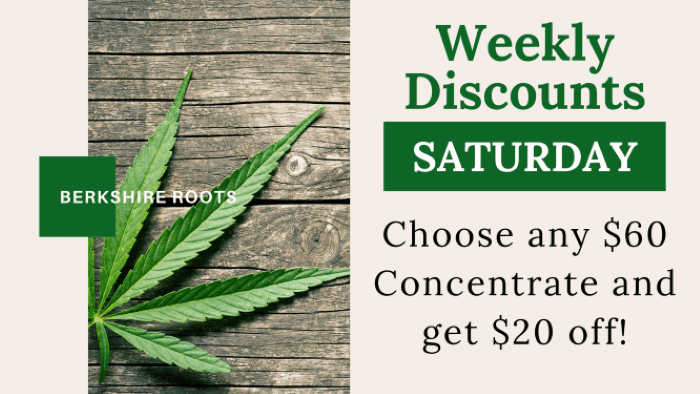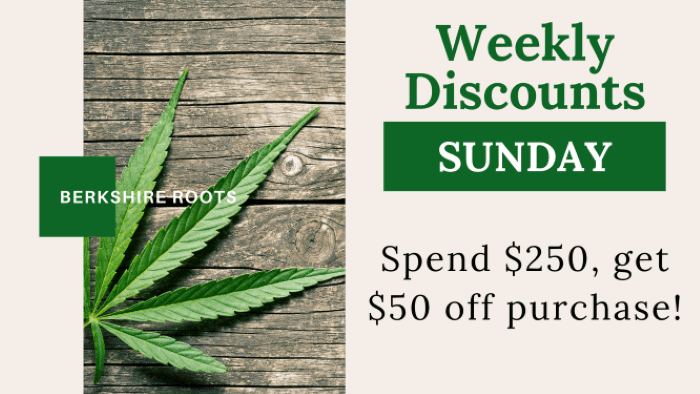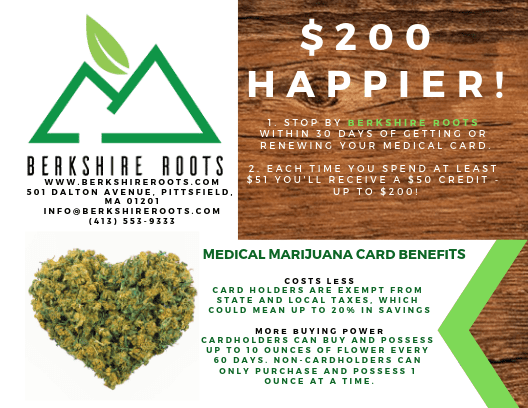 Please see below for answers to some of our most frequently asked questions regarding our medical cannabis offerings.
1. Is Berkshire Roots open for medical patients?
Yes, you can come in anytime from 10 a.m. to 5:30 p.m. Monday – Sunday with extra hours for Medical Patients Only 9 a.m. – 10 a.m. on Wednesdays and Saturdays. If you would prefer to schedule an appointment, simply email info@berkshireroots.com to set up a time. Sign up for news and great deals. We look forward to meeting you!
2. Where does Berkshire Roots get its products?
Our products are grown and produced on-site including flower, pre-rolls, edibles, tinctures, topicals and concentrates. All Berkshire Roots products come from the highest quality genetics.
3. Do I still need a medical marijuana card now that adult use is legal in Massachusetts?
Yes, for now, you must present a Massachusetts state-issued medical marijuana card and a photo ID. We'll apply for an adult use/recreational license when the state starts taking applications in April 2018. If we are approved for a license, and the state sticks to its timetable, then the earliest we would be able to sell to those 21 years and older with a valid photo ID from anywhere, would be July 1, 2018.
4. Do you have to go to your own doctor to get a medical marijuana card?
To be considered, you can consult with your doctor, visit Canna Care Docs or MedWell, two medical marijuana evaluation centers that have opened in Pittsfield, or go to www.marijuanadoctors.com to search for area practitioners. For step-by-step instructions for registering as a patient with the Massachusetts Medical Use of Marijuana Program, click here.
If you have more questions about getting a card, watch our interview with Marta Downing of Canna Care Docs.
5. What are the qualifying conditions in Massachusetts?
Qualifying conditions include cancer, glaucoma, HIV/AIDS, Hepatitis C, ALS, Crohn's disease, Parkinson's disease, and Multiple Sclerosis.  Other debilitating conditions as determined in writing by a qualifying patient's certifying physician could include a patient suffering weakness, cachexia, wasting syndrome, intractable pain, or nausea, or impairing strength or ability, and progressing to such an extent that one or more of a patient's major life activities is substantially limited.
6. Are you offering any special deals?
See our patient specials page featuring daily and ongoing discounts.
7. Do you offer financial hardship assistance?
Yes. Veterans, seniors (65 and older) and patients with demonstrated financial hardship receive discount on all products. For more details and requirements, click here.
8. Is medical marijuana covered by health insurance?
No, unfortunately not at this time.
9. Where are your prices and what forms of payment are accepted?
Prices are shown on our menu which is updated daily on our website. We accept cash and debit cards. There will be an ATM on site.
10. Can I use a medical marijuana card from another state?
No.
11. Are you hiring?
Please check our Careers section.
12. Who can visit the dispensary?
Only patients and caregivers who are officially registered with the Massachusetts Department of Public Health are allowed in the dispensary. If someone who is non-registered accompanies you to the dispensary, they must be 21+ years old and have valid ID. We don't mean to be difficult. We're just following the regulations.
13. What do I need to bring when I visit?
Don't forget to bring the following two forms otherwise you will not be allowed access:
your DPH patient or caregiver registration card, AND a government-issued ID which could be a driver's license, passport or military ID. Remember if your ID changes or is renewed you must notify the DPH.
14. Can I see your cultivation facility?
We'd love to show you our cultivation facility, but it's closed to the public. Our products are grown in lab grade environments and are highly protected to ensure safety and quality.
15. Do you sell seeds or plants?
No, we are not allowed to do so in Massachusetts.
16. What are your hours of operation? Are you closed on holidays?
We're open 7 days a week, 10 a.m. to 7 p.m. Monday – Sunday and 9 a.m. to 10 a.m. Wednesday and Saturday. We will be posting a holiday schedule as we go. Stay tuned!
17. Do I need an appointment?
No. But if you would like to make one, simply email info@berkshireroots.com to set up a time.
18. How do I know which product is right for me?
Our seasoned cannabis specialists are there at the ready to assist you in every way and to discuss options. We also offer a private consultation room.
19. Is there a limit to how much medical marijuana I can purchase?
Up to 10 ounces over a 60-day period.
20. Do you have products for pediatric patients?
Yes. As required by DPH regulations, however, pediatric patients must have a caregiver who purchases medicine on behalf of their patient. Minors are not allowed in the dispensary.
21. How does a caregiver work in Massachusetts?
A caregiver is a designated friend or family member who picks up cannabis medicine at Berkshire Roots or any other dispensary on behalf of a single qualified patient. The caregiver is also allowed to grow cannabis at their home for the individual. Caregivers do need to register with the state to take care of one person. Caregivers are not allowed to provide delivery services for multiple patients.
22. Does Berkshire Roots wholesale medical products to other dispensaries?
Yes we do. Please visit our wholesale page for wholesale inquiries.