Click here for Patient Deals, Specials and Loyalty Program
Click here to sign up for our weekly newsletter and be the first to hear about new products and more!
Click here for the Pittsfield Adult-use menu, and Click here for the Boston Adult-use menu.
MEDICAL ORDERING INSTRUCTIONS – Menu
*Cash & Debit card with pin accepted. Please note there is a $3.50 fee for Debit and ATM. 
~*Accumulative Pricing on Berkshire Roots Branded Flower Only*~
(accumulative discounts will be applied at pickup)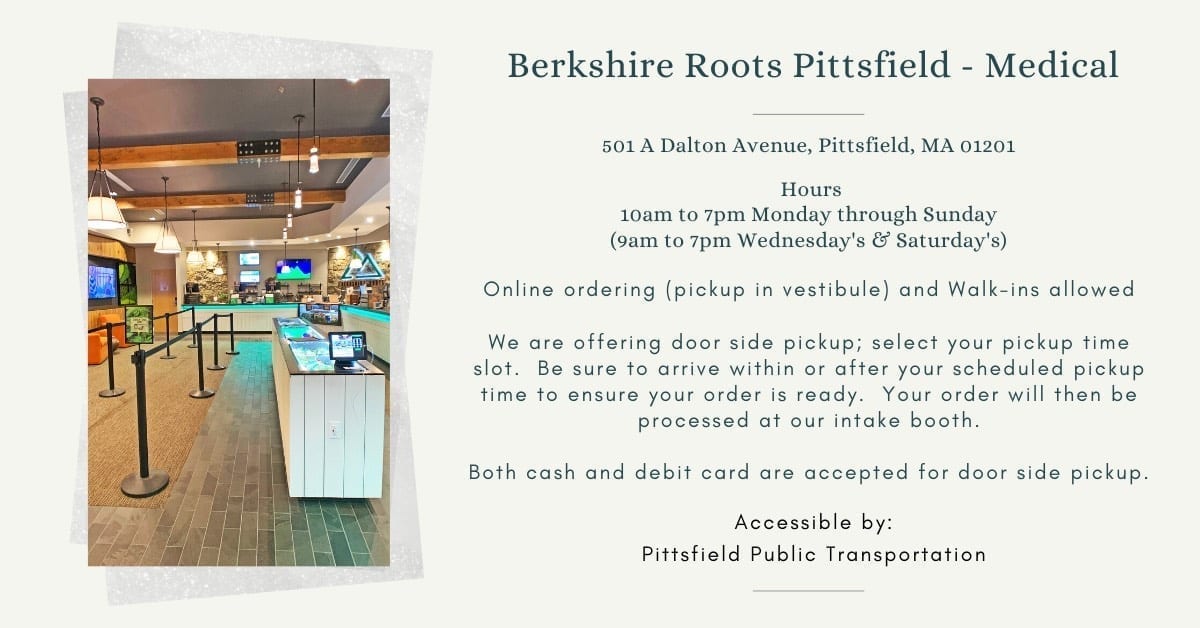 Pittsfield Medical Menu Below
SIGN UP TODAY FOR OUR FREE WEEKLY MEDICAL PATIENT eNEWSLETTER!