Click here for Patient Deals, Specials and Loyalty Program
Click here to sign up for our weekly newsletter and be the first to hear about new products and more!
Click here for the Pittsfield Adult-use menu, and Click here for the Boston Adult-use menu.
Locally Owned . . . Locally Grown,
Cannabis for Every Lifestyle
MEDICAL ORDERING INSTRUCTIONS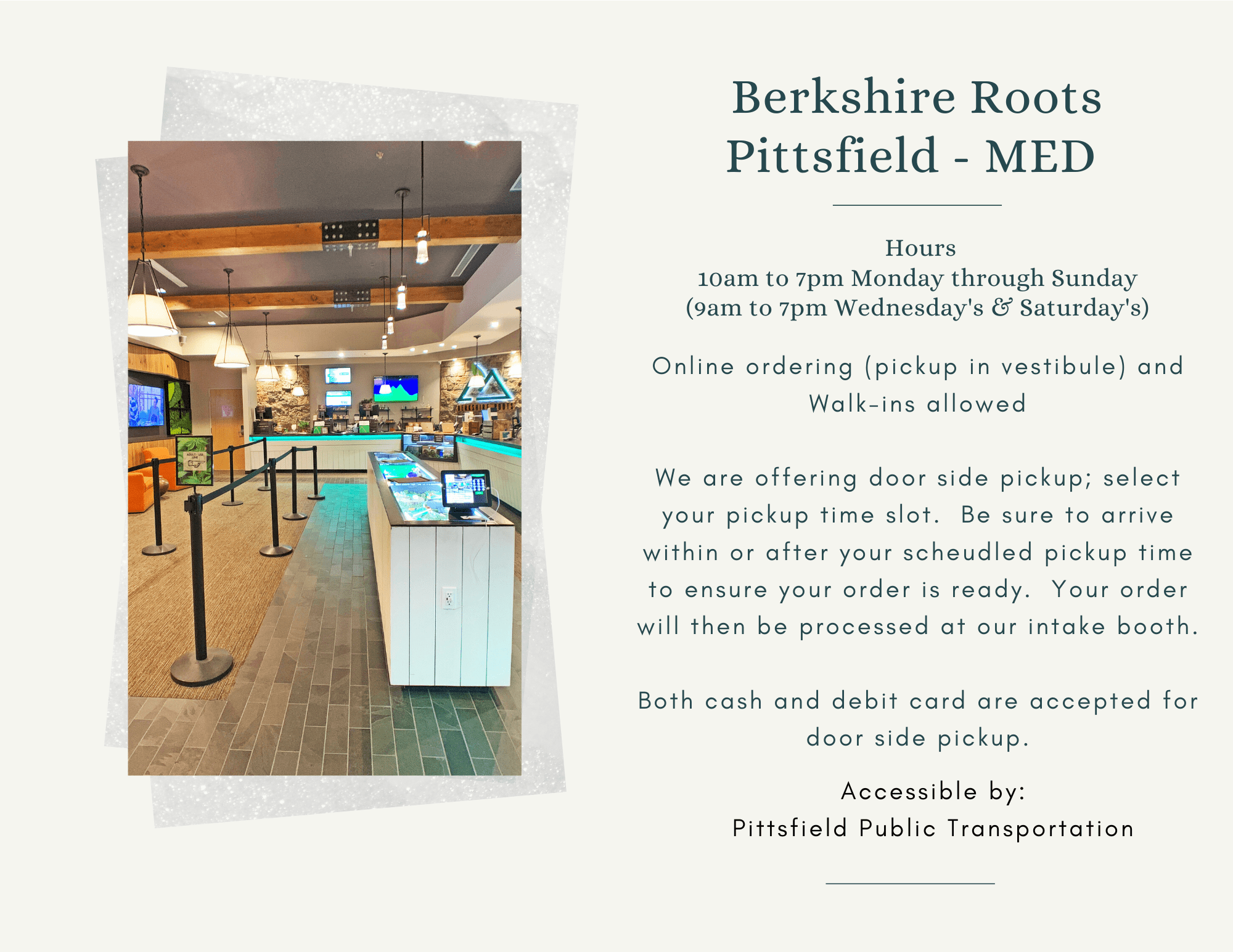 SIGN UP TODAY FOR OUR FREE SMS ALERTS AND PATIENT LOYALTY PROGRAM:
SIGN UP TODAY FOR OUR FREE WEEKLY MEDICAL PATIENT eNEWSLETTER!