We're Here To Help Our Community And Make A Difference
Berkshire Roots offers a different special each day of the week, designed specifically for our medical patient customers. Please speak to your sales associate when you arrive and, if you qualify, we'll set you up in the patient discount program that fits your situation, allowing you to receive these discounts automatically on all future visits.
Please note not all discounts are reflected online, however, they will be applied at the time of the transaction. Also, for any products we've sourced from growers or vendors other than Berkshire Roots, we will not be able to offer the use of vouchers or allow patient discounts other than financial hardship. Outsourced products are indicated on the menu with an asterisk *. All specials only apply to BR product. Ask a PSA and chat with us if you have questions.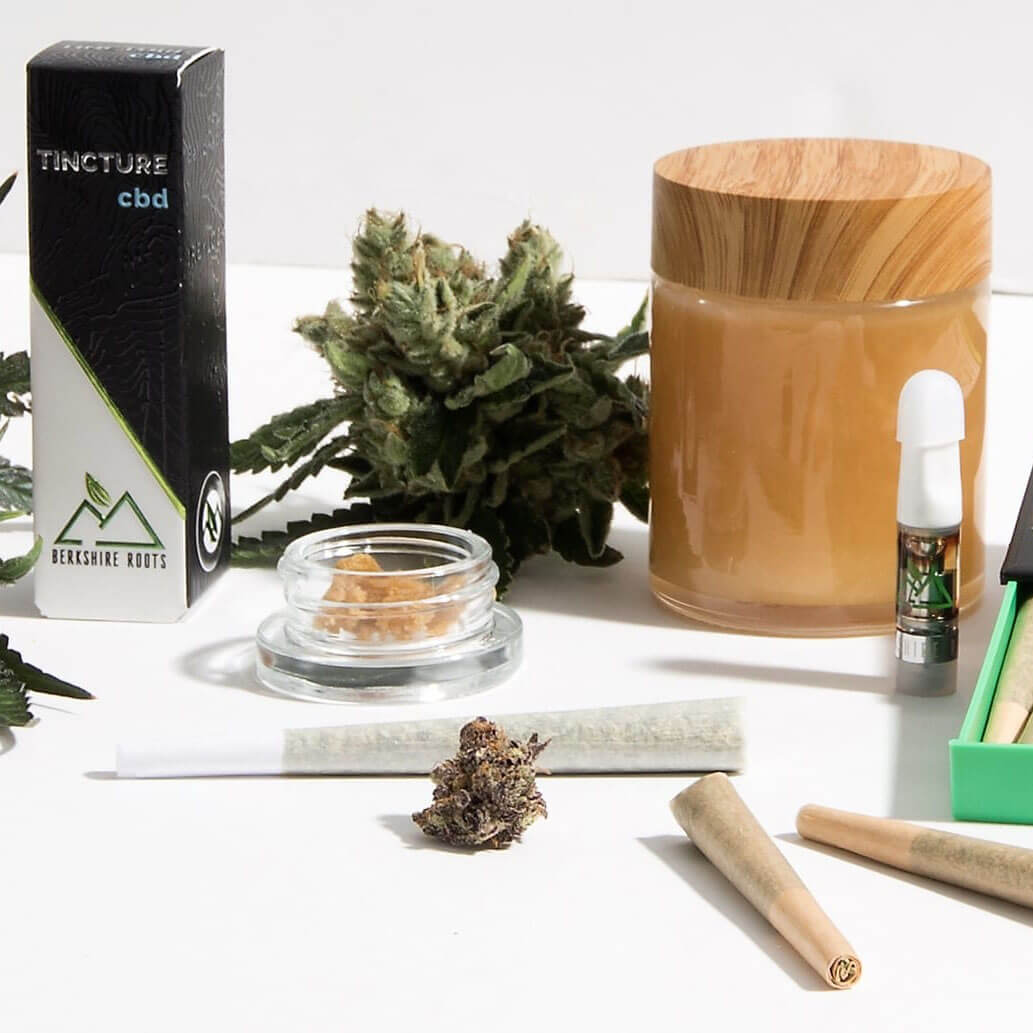 2x Loyalty Points and take $20 off your choice of 1 Vape Cartridge or 1 gram Concentrate. (Including Moon Rocks, Applicators, and Dablicators. Excludes Keif.)
Take $10 off any chew of your choosing! Berkshire Roots products only.
Ask your PSA what our $35 1/8 strain is today. (No accumulative pricing applied, limit of 8 per day)
Get one bottle of capsules of your choosing for $10 or get a 100mg Berkshire Roots chocolate bar for $10 (Excludes special chocolate).
*Some restrictions may apply to the above medical deals. Chat with our Customer Care team or contact us for more info.
BR is happy to offer any guest with a bday within a few days of their visit a $1 BR Pre-roll Joint of their choice.
1. Come see Berkshire Roots after getting or renewing your medical card.
2. Receive four $50 credits, redeemable one per visit on Berkshire Roots medicated product, for a total of $200 in savings. (Cart total must reach $51 worth of Berkshire Roots products to apply)
Now that's a smart move!
Please note this deal is not applied to outsourced product. Offer ends when medical card expires.
Veterans represent heroes to us here at Berkshire Roots. In return, we proudly support our veterans and offer a 20% discount on all Berkshire Roots medicated products. To qualify, just show us your Military ID or DD-214 form at checkout.
For Massachusetts Veterans who qualify with a 100% SC VA Rating: We offer you a 40% discount on all Berkshire Roots medicated products.
Step 1: Must be a registered patient with the Massachusetts medical use of cannabis program
Step 2: Verify your SC status of 100% by bringing in your DOD Common Access Card (dd form 2765) with Expiration Date: INDEF and Status: DAVPRM
OR: Your VA ID Card, along with a copy of your commissary letter printed from https://www.ebenefits.va.gov/
ebenefits/homepage
For more information, email: info@vahinc.com
And thank you for your service!
Please note these deals do not apply to outsourced product.
WISDOM DISCOUNT
10% OFF FOR 62+
You're probably much smarter than we are with all those years of experience behind you. As a recognition of your special place in our community, we offer patients 62 and older a 10% discount on all Berkshire Roots medicated products.
Why not, you've earned it!
Please note this deal is not applied to outsourced products.
We provide a 10% discount for patients with a demonstrated financial hardship. To enroll in our program, you'll need:
1) A valid Masshealth Eligibility Letter or Supplemental Security Income (SSI) Card.
2) Proof of verifiable income below 300% of Federal Poverty Level guidelines.
$15.00 off any BR product.
$25.00 off any BR product.
$35.00 off any BR product
$60.00 off any BR product
$150.00 off any BR product