Cannabis is the Perfect Intimacy Enhancer.
Make your Valentine's Day Special with help from Berkshire Roots!
We have lots of good Valentine's Day love to bring you. We've written an article on how to elevate your Valentine's Day with cannabis infused ideas galore. Building on that, we've included three V-Day inspired recipes for you to make your loved one. And to not leave you hanging, we've curated a variety of different Valentine's Day Gift Boxes for you to make your love's day extra special.
Scroll down to dive in!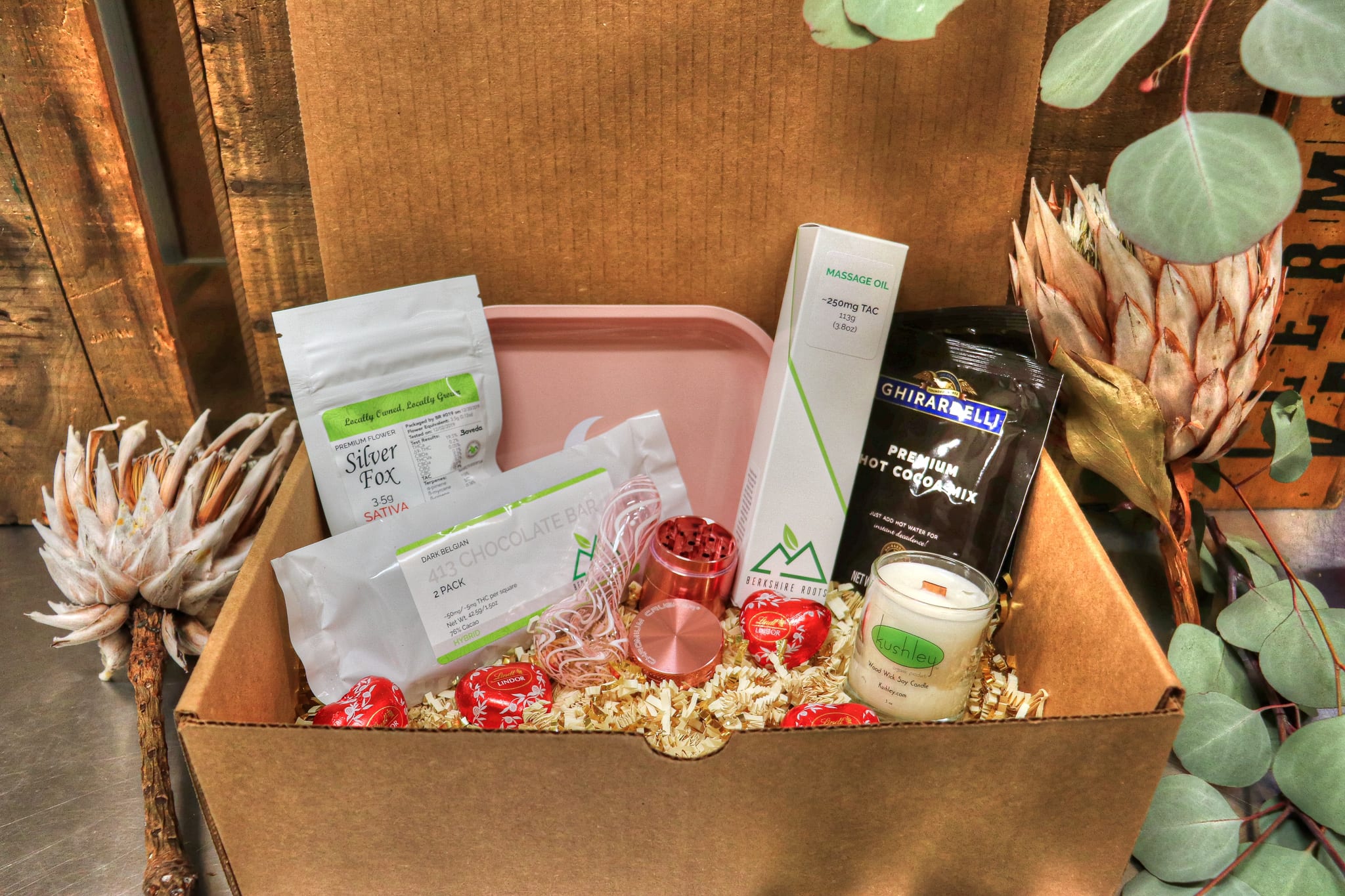 We've curated 6 diferent varieties of Gift Boxes just for Valentine's Day. Click here to see them all including details on what's included!
6 Ways to Elevate your Valentine's Day
by Berkshire Roots
Love Valentine's Day? Or do you dread it because of such HIGH expectations? Berkshire Roots is here to rescue your love day and make it one you won't soon forget! If you think about it, cannabis and Valentine's Day make perfect partners. For years and years, cannabis has been known to deepen connections between people and enhance feelings of love and affection. A lot of wars could have been avoided if everyone just passed the peace pipe, right?
We've compiled 6 interesting ways for you and your significant other to embrace the day, while also embracing your Berkshire Roots.
Breakfast in Bed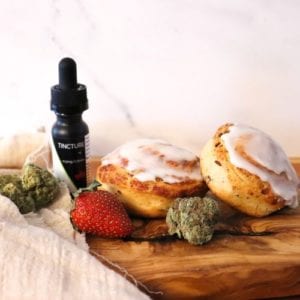 We're sure you've heard or participated in wake and bake right? Well why not put a romantic spin on the idea? While you can certainly do the traditional wake and bake, try serving an infused breakfast!
We've chosen to do warm, gooey and scrumptious homemade Cinnamon Rolls; what's sexier than that? Check out our HIGHLY recommended Infused Cinnamon Roll Recipe.
Valentine's Day Boxes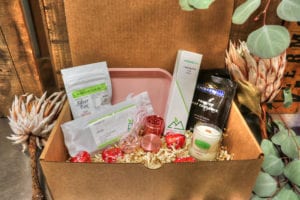 Think outside the box this holiday; pick up one of our carefully curated Valentine Boxes. We've created these boxes so that you get the best of everything and your loved one is sure to be satisfied. We've got the "Queen of Hearts Box", "Black Hearts Box" and the "Cuddle Box". Get the details here and ask you sales associate how you can customize yours!
Smoke a bowl and go on a stroll
There's nothing more romantic than you and your someone special surrounded by nature, not only do we feel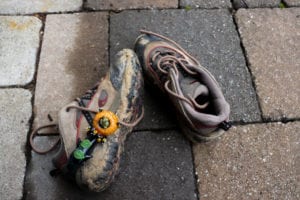 more connected with our surrounding environment, but we feel more connected to the people we are with. Plus, did you know that studies show that couples who walk together can improve their relationship? Grab a bowl, do a dab, smoke a PRJ, or take an edible and then hit the open air! (Berkshire Roots does not condone driving while intoxicated – try and use a taxi, Uber or alternative modes of transportation to get to your hiking destination).
Dinner Time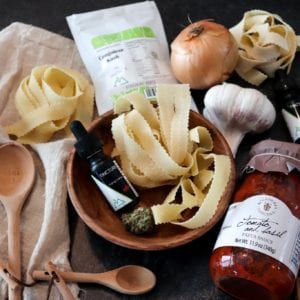 "When the moon hits your eye like a big pizza pie, that's amore!" Keeping the theme going, we suggest trying out Berkshire Roots delicious Lover's Pasta recipe to really elevate the mood. The reason that Dean Martin's song That's Amore is so popular is because it combines the two most important aspects of our lives, love and food. An expression of love through food is not demonstrate through the quantity on your plate, but the care with which it's prepared. Try making this dish with your loved one and don't be afraid to get a little dirty! Find the recipe here!
Cannabis Massage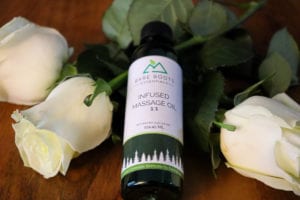 After a long day of hiking and eating, doesn't a nice, sensual deep-tissue massage sound perfect? Luckily, Berkshire Roots has the perfect massage oil for you! Our new Bare Roots Essentials Infused Massage Oil and the ingredients don't get much simpler: Grapeseed Oil and Cannabis Distillate. Berkshire Roots chose Grapeseed oil because it is known for being high in Vitamin E which may help battle free radicals when applied directly to your skin! It's also known for being high in Linolenic acid and a blend of cannabinoids that have been reported to help reduce inflammation in the middle and top layers of skin. Find our infused masage oil on our menu pages!
Canna-Intimacy
Cannabis and the word aphrodisiac are two words that go together like peanut butter and jelly. Researchers in Italy have found that 50 percent of people who use cannabis experience aphrodisiac-like effects. Also, 70 percent of users said cannabis increased their sense of enjoyment and satisfaction while engaging in intimacy. Cannabis and intimacy even go back centuries to ancient India, where cannabis was used in Tantric rituals, some of which are found in the Kama Sutra!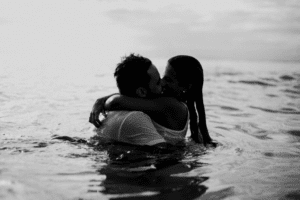 Here are some suggestions to help guide your night:
Don't consume too much, you want to be able to perform and function right?

We recommend using a strain that you're already familiar with, this way, you aren't caught off guard by the effects.

You can even elevate the experience by eating things like strawberries, dark chocolate and oysters.
One last thing…
Don't forget to have fun!!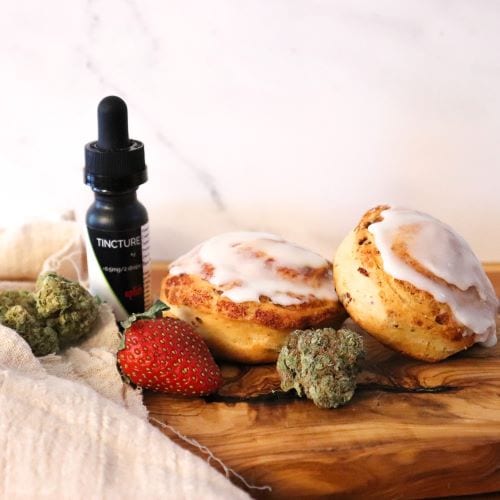 Berkshire Roots Recipe Box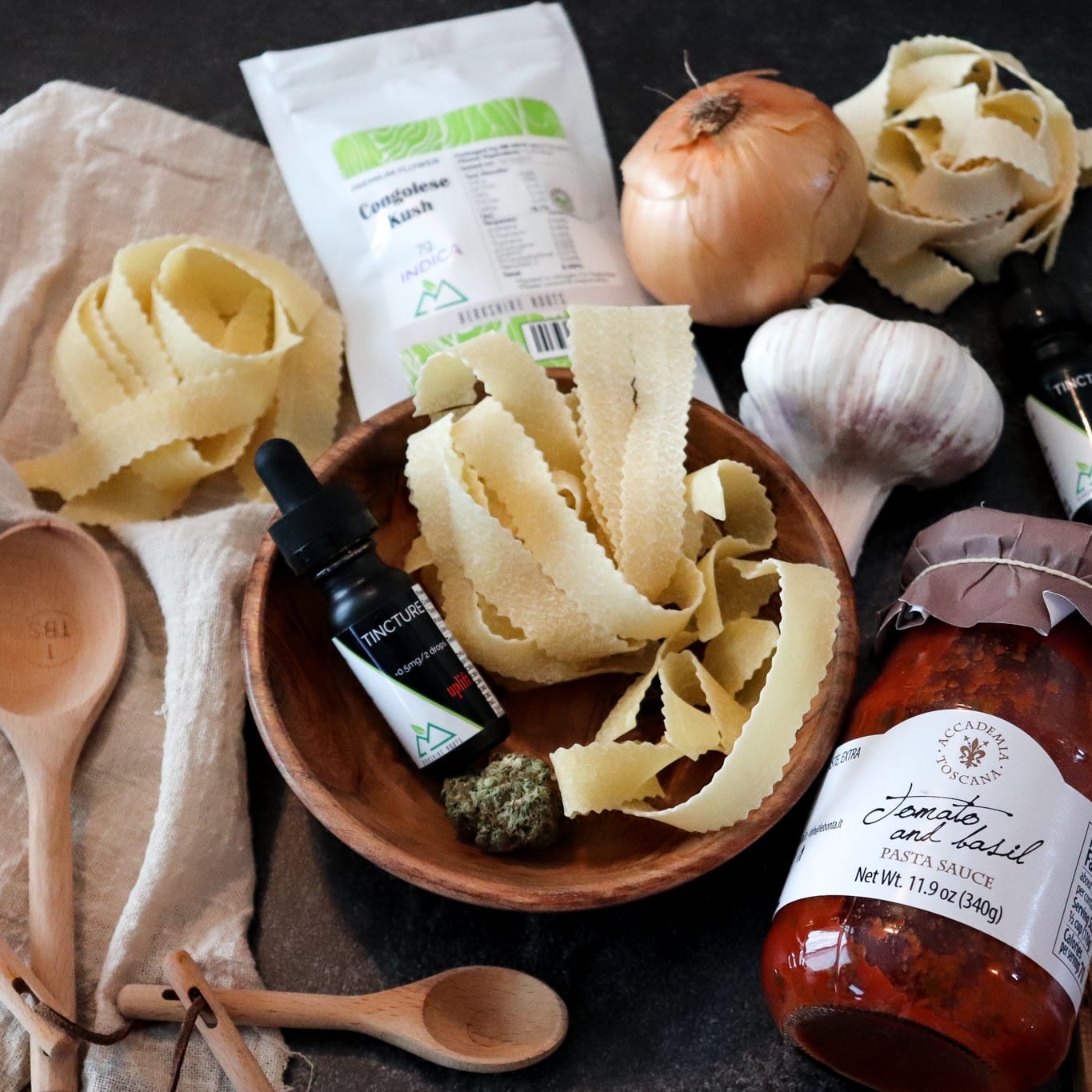 Berkshire Roots Recipe Box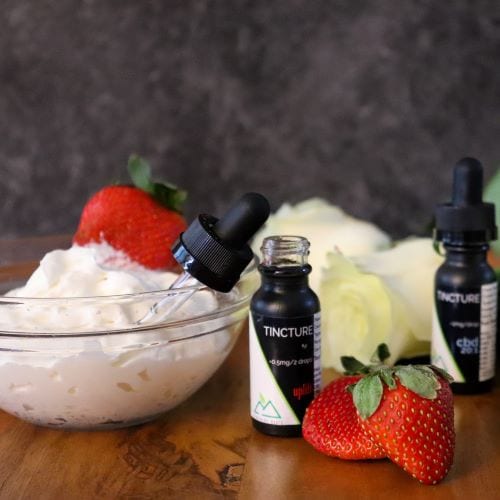 Berkshire Roots Recipe Box